Image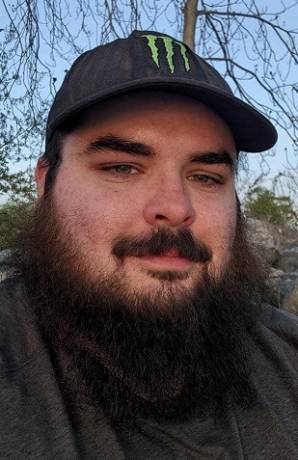 Austin King-Kinney, 29 of Oakfield, passed away unexpectedly on Saturday (February 25, 2023) at his residence.
He was born January 3, 1994 in Batavia, NY, a son of David and Katie King Kinney of Oakfield.
He was a smart kid who enjoyed the in and outs of computer technology. Austin also loved animals and nature. He will be deeply missed by his family and friends.
Austin was met in heaven with his grandmother Katherine "Mama" King and aunt, Donna King.
Surviving besides his parents are his brother, Zander Kinney of Oakfield. Grandfather, Theodore King of Elba. Uncle, Theodore King II of Basom. Also survived by several extended family members.
A Celebration of Life will be held on Sunday (March 5, 2023), 2:00pm at the Alabama Fire Hall, 2230 Judge Rd, Basom, NY 14013.
Expressions of sympathy may be shared with the family at www.mcandrewfuneralhomes.net.
ARRANGEMENTS WERE ENTRUSTED TO THE J. LEONARD McANDREW FUNERAL HOME, LLC, 2 BOGUE AVE., BATAVIA, NY 14020. RONALD KONIECZNY II, DIRECTOR.