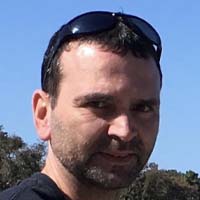 JAMI RYAN BARONE, 50,  of Corvallis, Oregon, passed away February 6, 2023 surrounded by family.
He was born February 19, 1972 in Batavia, New York.  
Jami was employed at Hewlett Packard for 27 years. He was a loving man who loved everyone and everyone loved him. He truly had a heart of gold.
 
He is survived by his wife, Kimberly Barone of 25 years, father, Dominic L. Barone Jr., stepmom, Debra J. Barone of Batavia, NY.
He is predeceased by his mom, Sandra Weld who passed away in 2010. He also leaves behind a stepdaughter, Samantha (Dave)
Day of Corvallis, Oregon, stepsons, Aaron and Jesse Day of Corvallis, Oregon, grandchildren, Ryker and Marley of Corvallis, Oregon, stepfather, Bill (Katie) Weld of Creswell, Oregon, half brother, Zeb (Caroline) Weld of Corvallis, Oregon, along with many aunts, uncles, nieces, nephews and many, many cousins.

A celebration of life will be held March 4 at Central Valley Church 657 American Drive, Halsey, Oregon.