Batavia ~ Dawn Marie (Palmer) Piasta, age 67, passed away at home on Thursday, February 23, 2023.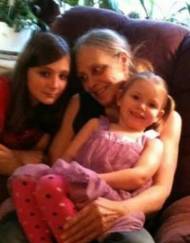 She was born October 8, 1955, in Cuba NY to the late Francis Palmer and Barbara Harter, and later, Don Bradford, her step-father. Dawn was the oldest of six children; Joel, Kit, Carrie, Marge, and Joyce. Dawn is predeceased by her brother, Joel and survived by the rest of the siblings. Dawn had four children whom she is survived by; Bethany Palmer, Michael Piasta, April Palmer and Ceciely Palmer along with two grandchildren; Bianca Gregory and Ava Freeman.
     Dawn enjoyed reading and was an avid gardener, as well as a phenomenal quilter, spending a lot her free time sewing . She loved the outdoors and had a special place in her heart for animals, once saving 4 baby squirrels in her front yard. Dawn also enjoyed cooking and baking, a wonderful talent of hers. She was a resilient woman and cared deeply in her own way for those around her.
     Information regarding services will be shared at the discretion of the family. 
     Your memories and condolences may be shared with Dawn's family at www.falconefuneralhome.com.