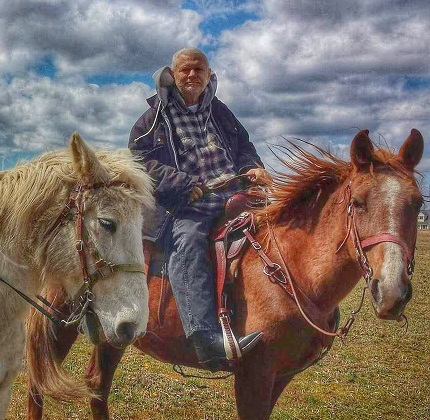 Walter J. Wojkowski, 70 of Batavia passed away peacefully on Sunday (March 5, 2023) at Premier Genesee Center for Nursing and Rehabilitation.
He was born April 20, 1952 in Batavia, NY, a son of the late Walter M. and Hattie Maciejewski Wojkowski.
Walter was a cowboy at heart. Always dreaming of riding off into the sunset. He was into electronics and could rip apart and build a full computer probably blindfolded. He had a love for everything nature, old music and was a CB and HAM radio enthusiast as a hobby. He loved his family and had a strong faith in our Heavenly Father. He will be missed by many.
He was predeceased by his wife, Caroll Radley Wojkowski. Sister, Hattie (late Paul) Carpenter and nephew, Tracey Carpenter.
Walter is survived by his children, Rose (Stephen) Bailey of North Carolina, Timothy Wojkowski, David (Cat) Wojkowski, both of Batavia, Joseph (Robyn) Wojkowski of Canada and Harley Radley of Batavia. Grandchildren, Zofia Bailey, Piper Wojkowski and Bella Wojkowski.
Funeral services will be held at a later date. Expressions of sympathy may be shared with the family at www.mcandrewfuneralhomes.net.
ARRANGEMENTS WERE ENTRUSTED TO THE J. LEONARD McANDREW FUNERAL HOME, LLC, 2 BOGUE AVE., BATAVIA, NY 14020. RONALD KONIECZNY, DIRECTOR.