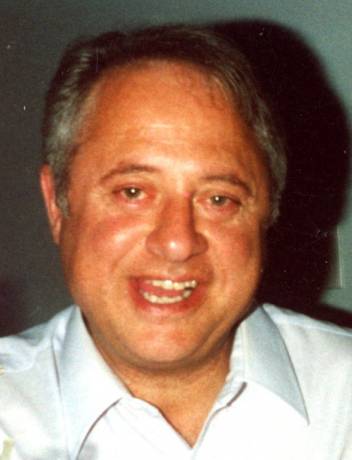 Batavia/Oakfield - It is with great sadness that we announce the passing of an amazing father, son, brother, uncle, and friend, Mark F. Mosco. Mark passed away peacefully on March 11, 2023 at home with his son Mark, after a battle with cancer. Mark was born in Batavia on July 30, 1948 to the late Josephine (Cassiano) Mosco and Frank Mosco of Oakfield.
Mark served in the Navy for 4 years and was a Vietnam War Veteran. He was a mold maker and retired after 30 years from Rochester Products (Delpi). He made many long lasting relationships there including his best friend, Gene Valerio. After living in Oakfield for the majority of his life, he moved to Batavia and developed great relationships with his neighbors which he held dearly.
Mark is predeceased by his life partner, Toni Dixon; mother, Josephine (Cassiano) Mosco; and sister, Rita (Mosco) Davis. He is survived by his son, Mark D. Mosco, father, Frank Mosco; and sister, Diane Sage. Nieces, nephews and many cousins (Cassianos and Steffenellas) also survive.
Mark was a die-hard Steelers fan for 40+ years and loved nothing more than watching football with his son, Mark, as they rooted for Pittsburgh. He loved eating and enjoyed trying any buffet he could find. He had a passion for creating and building various things (metal or wood) to make his days easier. Mark loved going fishing, especially with his cousin, Nikki Cassiano and his partner, Judy. He always had a passion for cars and enjoyed taking rides in his BMW to get an adrenaline rush. Mark will miss his monthly Chinese Buffet outings with his best friend, Gene, and wanted to thank him for always being the best friend anyone could ask for.
Mark will be remembered by many for his huge heart, his thoughfulness, and his quick witted funny personality. It made him feel good to put a smile on someones face whether it was a story or lending a helping hand. Heaven has truly gained another angel.
In honoring Mark's wishes, a private graveside service will be held in St. Cecilia's Cemetery in Oakfield. Those wishing may make a memorial contribution in Mark's name to St. Jude Children's Research Hospital. Arrangements were entrusted to Burdett & Sanford Funeral Home in Oakfield. Please leave a condolence, share a story, or light a candle at www.burdettandsanford.com.