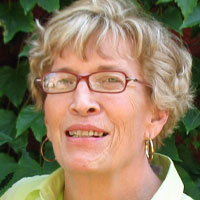 KETCHUM, Mary-Claire
On the afternoon of December 10, 2022, Mary-Claire Hermance Ketchum passed away at Tucson Medical Center with her loving husband Dick at her bedside.
Mary-Claire was born on June 23, 1950 to Ronald and Claire Hermance in Batavia,NewYork. She attended Notre Dame High School in Batavia and went on to graduate with a Bachelor's degree from Nazareth College in Rochester NewYork in 1972 majoring in Art. Mary-Claire's first teaching assignment was in Clyde, New York where she taught art in the elementary school. While teaching in Clyde,she met her future husband Dick on a blind date sailing on Lake Ontario with mutual friends. They were married in 1976 and moved to Tucson, Arizona where Dick already resided. Mary-Claire was employed by T.U.S.D. and taught high school art at Catalina High School for 19 years. When her retirement was announced to a gathering of the students in the auditorium before graduation in 2012, the entire student body stood up and gave her a standing ovation. She truly loved her students and they loved her.
Mary-Claire had a passion for art projects and her favorite was making all her holiday cards from Easter to Halloween to Thanksgiving and most of all Christmas. She not only did all the artwork for the cards, but printed them, cut them and placed them in envelopes hand addressed in beautiful calligraphic script. Many friends remarked that her cards were so unusual and beautiful that they saved them and looked forward to the next one. Sadly, this year's Christmas cards (over 200 of them) have not been addressed and mailed. Mary-Claire is preceded in death by her father, Ronald, her mother, Claire, and her brother Ronald Jr. She is survived by her husband Dick, her sisters-in law Kris Hermance, Kate (Andy) Gibbs, Ellen (Joe) Pullman, brothers-in law Jim Ketchum, Dan Ketchum, many cousins, nieces, nephews and her 3 beloved yellow labrador retrievers, Matilda, Maizie and Momo.
At Mary Claire's request, there will be no calling hours. Funeral services will be private for immediate family only.
Memorial donations can be made to:Education Enrichment Foundation 5049 East Broadway Blvd. Suite #107, Tucson, Az. 85711. Or go to www.eeftucson.org.