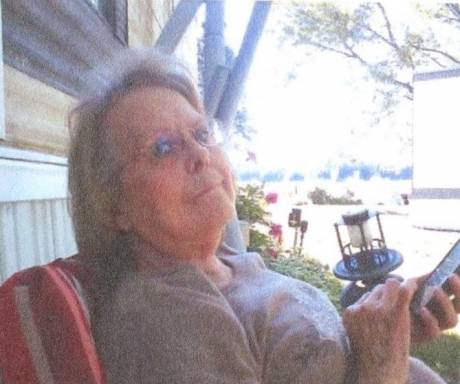 Sharon Ann Waldron Venuto passed away at United Memorial Medical Center after a short illness on March 20, 2023.
She was born in Batavia March 26, 1945 a daughter of the late John and Ethel Mathes Waldron and was raised and grew up in Elba.
She is also predeceased by her brother John K. Waldron, her daughter, Angela Venuto, her granddaughter, Jacklyn Silker and her partner, Kenneth Kozuch.
She is survived by her daughter, Sherri (Tom) Kavanagh of Stafford; her son John L. Venuto, Jr. (Christine) of East Bethany; grandchildren, Alex, Fallanne, Nickol, Zach, Emily, Mckayla and Brittany; great-grandchildren, Austin, Hayleigh, Kyler, Joel, Jake, Brooks, Quinn, Everett and Bailey.
Sharon had an immense love for her family like most matriarchs. She also loved bargains, garage sales and haggling over whatever she wanted or even really didn't want just because it brought her immense joy. We will forever laugh about the great paper plate debate.
She was fierce and fought for all the right things. She was never afraid to say the hard truths and follow the path that needed to be taken even when the road was rough. And those roads taken were often rough as she always made the choice to do the right thing. She always said doing the right thing would often be the harder choice, but that's what mattered the most. Our mom was tough and loving and all rolled up into one feisty, stubborn, opinionated, strong, supportive, kind, crazy little spitfire of a woman.
There was never a time where she backed down from any challenge when she knew it was the right thing for her kids, grandkids or great-grandkids. It was everyone else's needs above her own. She was our protector, our safe place, our voice and our backbone. She taught us loyalty and confidence in facing the world, all while maintaining kindness and compassion. We were held together by her strong will and determination. She was a great mom.
She may not have been perfect, but she was ours. She was tough as nails. Her friend Greg always said she had more grit than John Wayne. She raised her children to be strong, independent and kind human beings. She changed lived for the better and saved many others because she made it so. Even as she fought to stay with us, she defied the odds and diagnosis. She wasn't done until SHE said she was. That was our mom.
Mom will be missed so much and we will never fill the empty space left by her passing but the lives she touched are better because she was in them. Forever in our thoughts, forever in our hearts We love you.
Private services will be held at the convenience of the family. She will be laid to rest in Maple Lawn Cemetery, Elba. To leave a condolence, share a story or light a candle in her memory, please visit www.bataviafuneralhomes.com.
Arrangements are under the care and direction of the H.E. Turner & Co. Inc. Funeral Home, 403 East Main Street, Batavia.