Image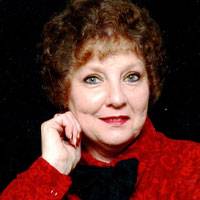 Constance M. "Connie" Spring, age 73, passed away on May 25, 2023, at the Aurora Zilber Hospice Facility.
She was born in New York on November 12, 1949, the oldest of 7 children to the late Harvey and Mildred (Alwardt) Bartz.
Connie graduated from Alexander High School in New York and later received her certification as a CNA from Genesee Community College. She worked full time as a CNA in Sheboygan and Plymouth and held other part times jobs, most recently at Walmart in Plymouth.
She loved caring for people which led her to serve many years as an EMT with the Adell First Responders, and she also served many years as a Lioness with Lions Club International.
Connie loved baking, cake decorating, coloring books, sewing, and crafting. Most recently she enjoyed making hand towels and fancy hats. In her younger years, her passion was dancing and she always enjoyed playing a good prank on someone.
 
She is survived by: Two daughters: Dawn Bailey and Naomi Spring; Five grandchildren: Jennifer Nichols-Fraser, Marissa Proefrock, Joe (Mariah) Peters, William Springer, and Hunter Springer; 12 Great grandchildren; and 1 Great-great grandchild. Connie is further survived by: Her siblings: Thomas (Betty) Bartz, Skip (Nancy) Bartz, Cathy (Richard) Maniace, Debbie (Ron) Spink, Arnie (Brenda) Bartz, and John Bartz; As well as many aunts, uncles, nieces, nephews, cousins, other relatives, and friends.
She was preceded in death by: Her parents; Sister-in-law, Donna Bartz; and great niece, Madeline Bartz. Memorial Services will be held on Saturday (June 3, 2023) at the Suchon Funeral Home in Plymouth. Visitation will take place from 10:00am – 12:00pm, with a service to follow at 12:00pm. The service will be live-streamed and can be watched on the Suchon Funeral Home Facebook page –
www.facebook.com/suchonfuneral. Memorials are suggested in Connie's name to Adell First Responders.
The family would like to send special thanks to: Slinger Police Dept., Aurora At Home Hospice, and Aurora Zilber Hospice, for the wonderful care and compassion given to Connie. The Suchon Funeral Home and Cremation Services of Plymouth is assisting the family. For online condolences, please visit www.suchonfh.com.