Image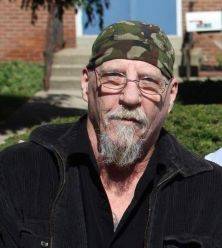 Batavia – Roger C. Draper, Sr., 65, of Batavia, passed away Friday, May 26, 2023 at Rochester General Hospital, surrounded by his loving family.
Mr. Draper was born May 18, 1958 in Batavia, a son of Charlotte (Gould) Draper of Batavia and the late Charles G. Draper.
Roger enjoyed fishing, hunting, and being in the outdoors. He liked cars, playing pool and family barbeques. Most of all, he loved his family and spending time with them.
Roger is survived by his wife, Dianna Draper of Batavia; mother Charlotte Draper; sons, Roger (Christine) Draper Jr., David Draper, and Jason (Brenda) Draper all of Batavia; many grandchildren and great grandchildren; brothers, Jeff (Tammy) Draper of Batavia, Dennis (Betty) Draper of LeRoy, Gary Draper of Batavia, and Andrew Draper of W.VA; sisters, Diana Draper of Batavia, and Charlotte (Albert 'Butch') Jepson of Batavia. Several nieces and nephews also survive.
Roger is predeceased by his siblings, Chuck (Wanda) Draper and Janice Williams.
Arrangements are under the care and direction of H.E Turner & Co. Funeral Home. A memorial gathering will be at the convenience of the family. To leave a condolence, share a story or light a candle in her memory, please visit https://www.bataviafuneralhomes.com.