Image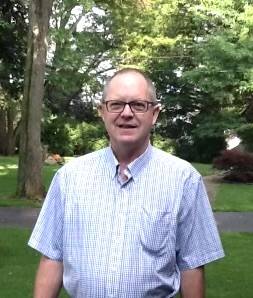 Timothy Mark Thornton, 71 of Batavia, New York, peacefully passed into eternity after a long illness, on the evening of Sunday, June 4, 2023, surrounded by his family.
Tim was born in Batavia on April 3, 1952 and has been a lifelong resident. He attended Alfred Tech, and returned home to continue working in the family business. He took great pride in Beardsley's clothing store and being a part of the downtown business community for many years. He continued his career in retail at Land's End until he retired in 2015.
Tim was an active member in the Batavia Rotary Club, spending his summer nights at Dwyer Stadium, managing the concession stand and thoroughly enjoying the camaraderie of his fellow Rotarians, many of which remained lifelong friends. The years of working stage crew during the Rotary plays made for a lot of laughter and stories that never got old.
He was an avid sports fan of the New York Yankees, Buffalo Bills, and the Buffalo Sabres. He enjoyed traveling to new stadiums and tried to get to as many as possible. If you knew him during the late 80's, you know all about his prized conversion van. That van was filled full of miles and memories created during family trips to Myrtle Beach, Cape Cod and the guys baseball getaways. 
He is survived by his loving wife and high school sweetheart of 49 years, Margaret (Casey) Thornton, two daughters, Bridget (David) Uberty, Jennifer Houseknecht (Michael Klein, fiance) and son, Kevin (Sarah) Thornton; six beautiful granddaughters, Allison Uberty, Emma-Kate Uberty, Meghan Houseknecht, Ella Grace Houseknecht, Lily Uberty, and Katherine Thornton; brother, Dwight (Tina) Thornton; his proud Aunt Marian Moore, and cousin Kathy (Tom) Norton along with several other close family and friends, all of whom will love and miss him dearly.
Tim is predeceased in death by his parents Eldoune A. Thornton Jr. and Janet A. (Moore) Thornton; in-laws Christopher C. Casey and Mary Louise (Redmond) Casey, son in-law Michael R. Houseknecht, and his pal and Uncle Richard Moore. 
Friends may call on Friday June 9, from 10:30am-12:00pm at Resurrection Roman Catholic Church 303 E Main Street, Batavia, NY 14020 where a memorial mass will immediately follow. Donations may be made to Crossroads House 11 Liberty Street, Batavia, NY 14020. 
Please leave a condolence, share a story or light a candle at https://www.bataviafuneralhomes.com/. 
Arrangements for Tim were entrusted to the H.E. Turner & Co. Funeral Home, Batavia, (585) 343-8868.