Image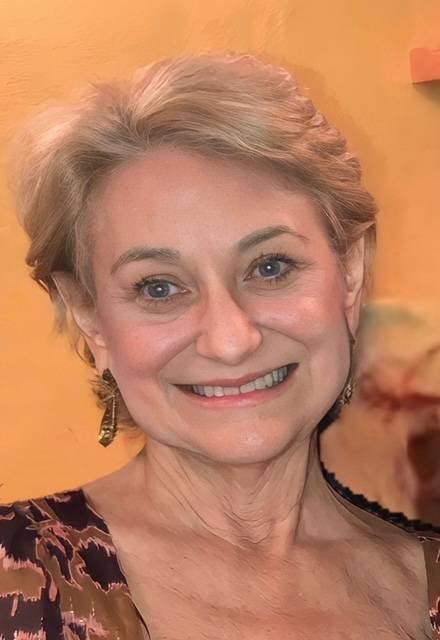 Linda Susan Baldwin Potter, 68, died from pancreatic cancer July 16, 2023.  She fought a valiant fight for over three years against this disease. She was a strong woman.
She was born August 7, 1954 in Albion, New York, the eldest daughter of Harold Leon Baldwin and Elizabeth "Betty" Irene Manes Baldwin.  In addition to her parents, she was predeceased by her sister Cindi Lear.
Surviving are her two daughters, Nicole Watson, with son in law of 31 years Ernie Watson; and Julie Potter with partner, Ian Fundling; her two grandchildren, Douglas and Rachel Watson; brother Michael Baldwin and niece Stephanie McGuire. Along with many cousins, aunts, and uncles.
She graduated from Oakfield-Alabama Central High School in Oakfield, New York, class of 1972 and then married her high school sweetheart Robert Louis Potter "Bob" on September 2, 1972. They have two children, Nicole Marie born in Batavia, New York and Julie born in Humble, Texas. Linda moved with her husband, and Nicole, to Texas in 1977. She was very instrumental in bringing computers & learning software into the schools in the 80's along with the D.A.R.E. program. Linda and Bob later divorced in 1996.
Linda pursued a degree in Math and Accounting while attending San Jacinto College North and University of Houston from 1982-1986. Her ideas continued in the corporate world with new technologies and process flow reductions.  Later, she earned an Executive MBA from Rice University in 2013. Linda retired from Powell Electrical Systems, Inc. after 16 years of dedicated service in March of this year. Her coworkers and employees described her as a loyal, hardworking, kind, wonderful coworker/boss that made everyone feel appreciated.
Linda has been very active volunteering and holding leadership roles in various organizations:
•    Girl Scout Troop – Neighborhood Coordinator 3 years, Leader 6 years, member 17 years
•    She is a lifetime member of the HLSR and Corral club, Volunteer on the Main club, Scholarship, Steer and Wine Competition committees. She was also 2015 Rookie of the Year for the Wine Competition committee.
•     She has also been very active on two krewes for Mardi Gras serving as Queen in 2011 for Z Krewe as well as president, vice-president and chaired committees. She also was 2003 Queen for Krewe du Lac.  
•    Seabrook Music Festival underwriting committee
•    API CIMIS Common Industry Material Identification Standards Committee
•    American Cancer Society Silver Dollar Ball – Past Chairman, Underwriting and Props committees as well as previously serving on the Bay Area American Cancer Society Board. She also volunteered at the American Cancer Society Deke Slayton Golf Tournament.
•    Member of the Ladies Oriental Shrine of North America
•    Past United Way Finance Committee member
•    2013 and 2014 Organizer of Rice University Offshore Fishing event
•    2015 Organizer for Sea Isle Neighborhood Christmas Caroling event
•    2017 SuperBowl volunteer
•    2019 Inducted into the Oakfield Alabama Alumni Hall of Fame for her extensive volunteering 
•    Head of Annual Christmas Toy Drive at Powell Electrical where she won the Power of One Award in 2022 for her support through the Star of Hope and Salvation Army
Linda loved to travel visiting several places in Central America including Mexico, Honduras and Costa Rica. She hiked in the Pico Bonito Rain Forest in Honduras and traveled by boat to many small islands off the coast of Honduras. She stayed at a primitive room on Garifuna Island in the Cayo Cochinos in Honduras, surrounded by beautiful prestige water and scenery. One year she hiked the Great Wall of China probably on one of the coldest days they ever had and rang in the New Year in Shanghai. She was a world traveler visiting Canada, Mexico, Ireland, Scotland, England, Spain, China, Germany, Switzerland, The Netherlands, Liechtenstein, France, Principality de Monaco, Austria, Morocco, The Holy Lands, Italy, Sicily, Bahamas, along with various cities throughout America. Linda has a beach house on the west end of Galveston in Sea Isle where she enjoyed swimming, fishing, boating and golf cart riding.

She had a zest for life and lived it to the fullest with her passions for working, learning, traveling, theater, and music, as well as an avid Houston Teams sports fan. She had a big and generous heart and was always helping her friends and family, and others through her extensive volunteering. She was loved by many and will be sincerely missed by more.
Celebrations of Life to be held on July 29, 2023 at 2-A-Days Sports Bar, 10555 Pearland Parkway G, Houston, TX 77089 from 2pm-5pm, as well as in Galveston, TX, date, time, and location TBD.
Family and friends are invited to call on Sunday (August 6, 2023) from 6 to 8 p.m. at the H.E. Turner & Co. Funeral Home, 403 East Main St. in Batavia, where Linda's funeral service will be held on Monday at 10 a.m. on what would have been her 69th birthday. Burial will follow in Cary Cemetery in Oakfield. A celebration of Linda's life will be held at the Generation Center, 15 Center St. in Batavia from 1 to 4p.m. also on Monday. We request everyone come in bright colors, ready to celebrate as she wanted us to celebrate her life!
Please leave a condolence, share a story, or light a candle at www.bataviafuneralhomes.com.