Image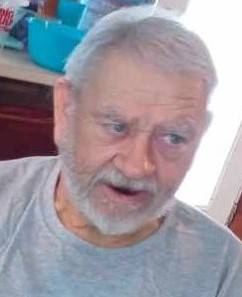 East Bethany - Douglas "Doug" Murray, 79 of East Bethany passed away on Tuesday, July 25, 2023 at United Memorial Medical Center in Batavia, New York.
Mr. Murray was born Saturday, July 1st, 1944 in Newark, New York a son of the late Harry Murray and Edith (Brown) Murray. 
Doug was a great driver, an amazing husband, father, and grandfather who is loved and will be missed forever. Those who have had the pleasure of knowing him and being a part of his life will never forget all the amazing moments they have gotten to share with him. We love you grandpa/ Doug.
He enjoyed truck driving, fishing, going to the Genesee Speedway, and spending time with friends and family. He loved working in his vegetable garden and going on trips to the Adirondacks and 1000 Islands.
Doug married the love of his life, Ellen, in 1982. He worked hard to provide for his family as a truck driver for ARG Trucking, for 28 years, until his retirement. Together they raised two wonderful children and shared many blessed memories with them.
Doug will be remembered by his wife, Ellen Murray, of East Bethany; daughter, Shannon Murray of East Bethany; granddaughter, Grace (Joel) Prouty, and his soon to be great grandson; brother, Eugene (late Linda) Murray of Newark and Paul (Alice) Reak of Elba; sister in law Barbara Murray; brother in law, Verne Smallidge and many nieces, nephews, and cousins.
In death Doug will be reunited with his daughter, Crystal Murray; parents Harry and Edith Murray; siblings, Alice (Charles) Hughes, Doris (Bernard) Simonse, Elizabeth Smallidge, Gertrude (Chester) Smallidge, Nina (Albert) Van Winkle, Barbara (Robert) Garvey, Marilynn Murray, Clinton Murray, Edith (Butch) Herman and Robert Murray.
Arrangements are under the care and direction of H.E. Turner & Co. Funeral Home. At this time there are no services.
In lieu of flowers, memorials may be made to a charity that is close to your heart.
Please leave a condolence, share a story, or light a candle at www.bataviafuneralhomes.com.