Image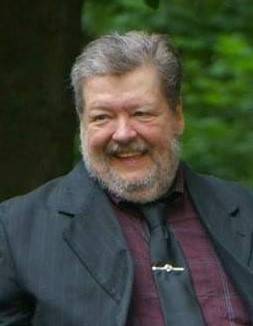 Joseph M. Newton, Sr., age 65, of Medina, passed away on Friday, July 28, 2023 with his devoted wife, Elaine, by his side at the Ashtabula County Medical Center in Ashtabula, Ohio, following a courageous battle with necrotizing fasciitis.
Born August 30, 1957 in Medina, Joe was a twin son of the late Richard F. and Caroline (Giambatista) Newton, Sr. He was a graduate of Albion High School, Class of 1975. Growing up on his family's farm, Joe continued his passion for farming throughout his life. He worked for many years for the Alvin Smith Farm in East Shelby, where he eventually retired. Joe was an active member of the East Shelby Volunteer Fire Co. for 37 years, where he was currently serving as vice president. He and his family shared a love for racing. Joe also enjoyed hunting, playing cards, trips to the casino and yard-saling with his twin brother, Jim. He especially loved spending time with his grandchildren, who will miss him dearly.
In addition to his parents, Joe was predeceased by his twin brother, James Newton; sister, Toni (James) Dunn; and brother, Richard F. Newton, Jr.
Left to cherish his memory are his loving wife of nearly 40 years, Elaine A. (Schneider) Newton; four children, Joseph M. Newton, Jr., Jonathan (Becky) Newton, Jordyn Newton and Ayriel (Roger) George; seven grandchildren, Jacob, Jared, Jessica, Josephine, Jonathan Jr., Landyn and Myles; stepbrother, Darryl Schultz; stepsister, Gerri Schultz; sister in-law, Dawn Newton; and several nieces and nephews.
A Celebration of Life gathering will be held on Saturday, Aug. 5 from 4:00-7:00 p.m. at the East Shelby Vol. Fire Hall, 5021 E. Shelby Rd., Medina, NY 14103. A dinner will be served at 5:00 p.m., all are welcome to join. In lieu of flowers, memorials may be made to the East Shelby Vol. Fire Co. at the address above. Arrangements are in the care of Cooper Funeral Home, 215 W. Center St., Medina. Share condolences at www.cooperfuneralhome.com