Lois N. Dimick, age 88 of LeRoy, NY, passed away peacefully on Tuesday, July 11 at The Hospice of Western Reserve, Medina, Ohio with her daughter and family members at her side.
     She was born December 25, 1934, in Batavia, a daughter of the late Edmund and Elsie May Schramm (nee Torrey). Lois was preceded in death of her loving husband of over 50 years, Clayton D. Dimick, brother, Lee Schramm, sister, May Schramm (nee Donahue), sister-in-law, Mary Dimick (Papp), brothers-in-law, William (Shirley) Dimick, Richard (Diane) Dimick and Rodney Dimick.
Image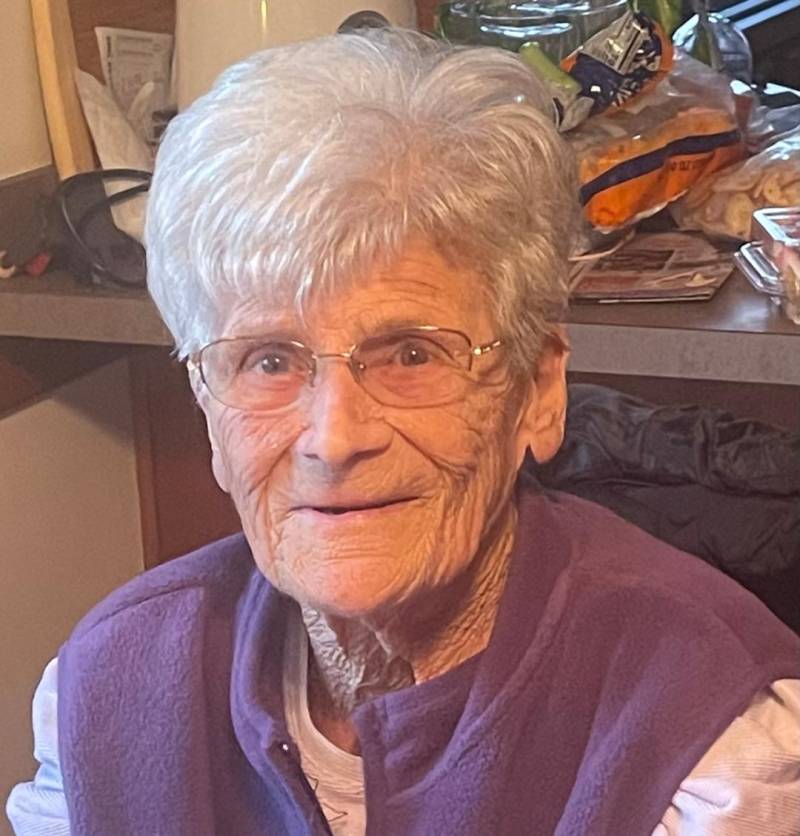 Lois will be remembered as a loving and devoted wife, mother and dear friend to all. She enjoyed spending time with her daughter, gardening and spending time with Grand Dog, Ginger. For over 60 years she was a member of the Eastern Star-Creekside Chapter 887 (formally the Olive Branch Chapter) in LeRoy, NY, a member of the LeRoy United Methodist Church and she was a member of The LeRoy Garden Club.  Early in Lois' married life, she worked at Murphy's Five & Dime store on Main Street and eventually went on to waitress at the Springbrook Inn in Caledonia.
     Lois is survived by her daughter, Terri L. Dimick (nee Campbell), sister-in-law, Sylvia Dimick, along with several nieces, and nephews. 
     A Memorial and Remembrance of Life for Lois will take place on Saturday, August 5 from 11 AM ~ 1 PM at the Falcone Family Funeral & Cremation Service Inc., 8700 Lake St. Rd., LeRoy, with the service commencing at 12:30 PM.  Lois will be reunited and laid to rest with Clayton at the Western New York National Cemetery in Pembroke.
     In lieu of flowers Memorial contributions can be made to the Eastern Star Creekside Chapter 887 or The Hospice of Western Reserve, 5075 Windfall Road, Medina, Ohio 44256.   
     Your memories and condolences may be shared with Lois' family at www.falconefuneralhome.com.