Image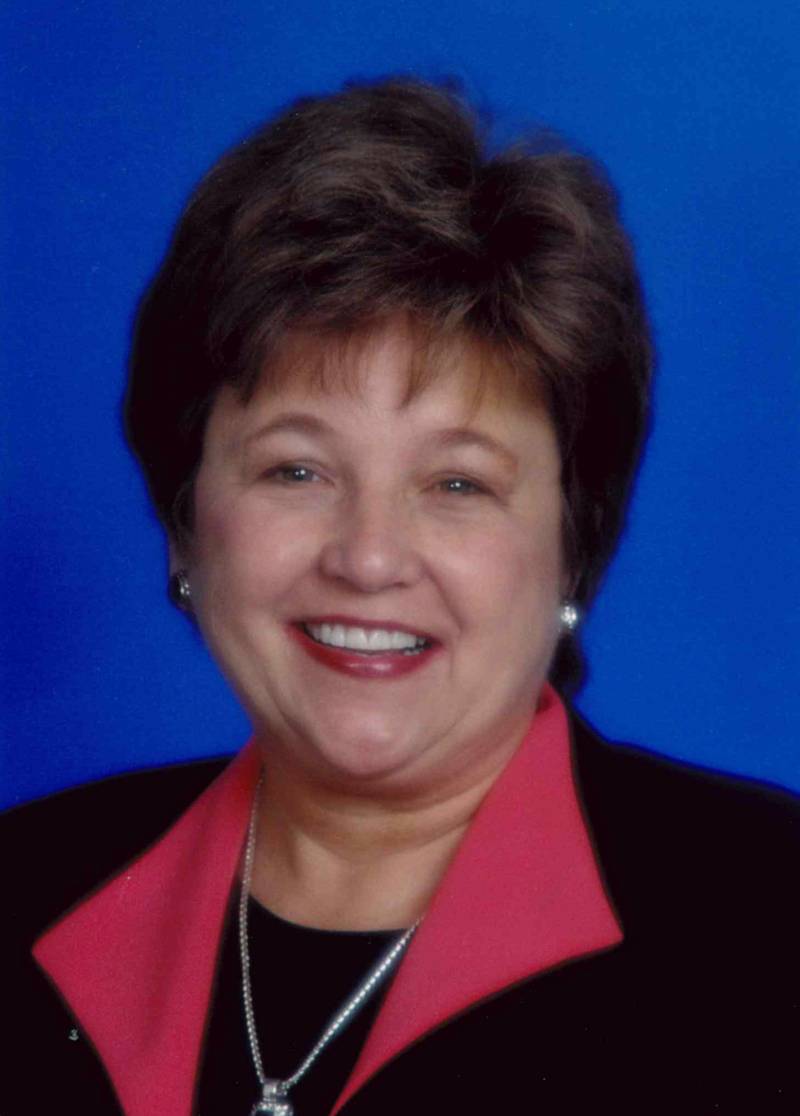 Sandra Rae Putnam, 75, entered eternal rest peacefully on July 27, 2023, in Batavia, NY, with several family members at her side. She was born on January 1, 1948, in Lincoln, Nebraska, the eldest of eleven children, daughter of Helen Elizabeth (Harrison) and Robert Merritt Putnam. "Sandy", as she was known, was diagnosed with a rare autoimmune disorder 6 years ago, which resulted in difficulties with speech and muscle coordination. Sandy battled this affliction bravely but passed quickly after a sudden and unexpected decline. In addition to her parents, Sandy is predeceased by her brother, Edward Putnam, sister-in-law Deborah Ann Killian and nephew Matthew Killian Putnam.  
She is survived by her siblings; Pamela (Donald) Hirons of Batavia, Jerry Putnam of FL., Mary Lu (Robert) Hodgins of Alexander, Robert (Sharon) Putnam of Spencerport, Dorothy (Philip) Tagan of CA., Timothy Putnam of CA., Raymond Putnam of Bethany, Kevin Putnam of Batavia, and Margaret (Scott) Miller of TX; along with many nieces, nephews and great nieces and nephews. 
Sandy grew up in Batavia and graduated with honors from Notre Dame High School as president of her Senior Class and was celebrated as "Girl of the Year" of the Class of 1965. After receiving this award, she reminded the administrators that she was, in fact, "Woman of the Year". She earned a Bachelor of Arts Degree in French at D'Youville College, a Master of Science in Education at the University of Buffalo, and studied French in Quebec, Canada as well as abroad in Paris, France. After spending time at the beginning of her career as a teacher in Buffalo, NY, Sandy expanded her horizons and moved to Irvine, CA where she pursued professional advances in human resources, career development and became a forerunner in her area of expertise. 
Sandy was always an advocate for those who were in crisis or had fallen into hard times. She assisted international students in their transitioning phase here in the US. She used her extensive training and talents to help men and women re-enter the workforce and grow in their own careers. During the latter part of her career, she worked for First American Financial Corporation as Director of Training and Development. She was exceptional at developing training programs, and an eloquent public speaker. She was highly recognized by business leaders in the Orange County Business Journal for creating an innovative, first-of-its-kind internship at First American. Her colleagues share that Sandy always put people first and brought the "human" to human resources. She had a gift for coaching young people.
Sandy loved the arts, history and culture and spent much of her leisure time attending theatre, socializing with friends, sometimes talking for hours on end. She loved traveling with friends and family in California and New York as well as various parts of the US, Canada, and Europe. She always brought back treasures and gifts to those she loved.  Most of all, she loved spending time with her large family, often traveling thousands of miles to meet and be with her siblings, their families, and the newest members of her family, her "little rattlesnakes". 
Sandy had countless close friends and those friendships have endured for decades. While she never married, she kept all her family and friends close at heart and was best known for always going out of her way to stay connected with them. She approached life with grace and a remarkable sense of humor, always finding the silver lining and joy even in difficult situations. Her passion for work and life, her heartwarming smile and her generous heart made those she knew feel loved and respected.
Our Sandy's example of strength, faith, friendship, love, and human compassion will never be forgotten. "God, give us all the strength to walk in Sandy's light". 
Family and friends are invited to call on Friday August 4, 2023 from 4:00-7:00PM at Gilmartin Funeral Home & Cremation Co. Inc. 329-333 West Main Street Batavia, New York 14020. A 10:00AM Mass of Christian Burial will be held Saturday August 5th at Resurrection Parish (St. Mary's) 18 Ellicott St. in Batavia. Sandy will be laid to rest in Elmwood Cemetery. 
Per Sandy's request, memorials may be made to the family. To leave an online message of condolence please visit www.gilmartinfuneralhome.com. Arrangements completed by Gilmartin Funeral Home & Cremation Company, Inc. 329-333 West Main Street, Batavia, New York 14020.