Image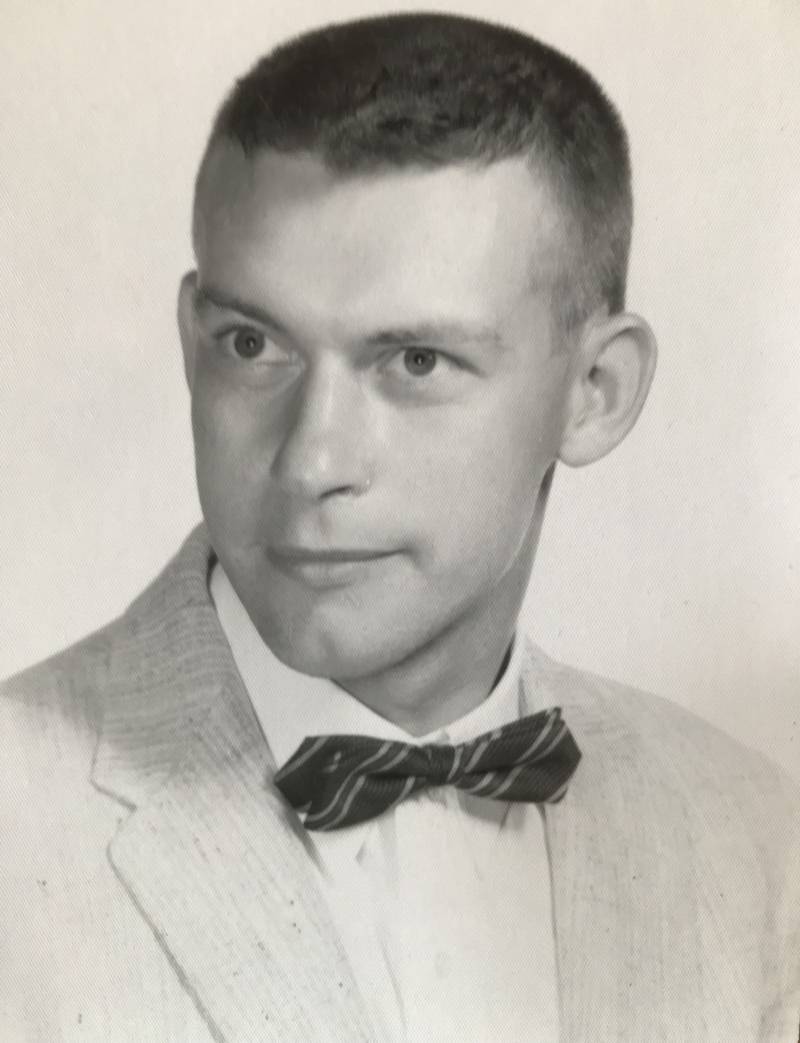 Charles William Yueckstock, 91, a Korean War Navy veteran, died on September 16, 2023 at Crossroads House in Batavia.
He was born January 10, 1932 in Buffalo, the son of the late Clarence F. and Lillian Oakes Yueckstock.
Charles graduated from Nunda Central School in 1950 and joined the U.S. Navy upon graduation.  While in the Navy, he served aboard the U.S.S. Antietam CV 36 which was assigned to the Pacific Fleet and had a tour of duty in the Korean waters during that conflict.
Following an honorable discharge in 1954, he enrolled in the teacher education program at SUNY Geneseo; he received a B.S. in education in 1958.  He attended SUNY Geneseo and SUNY Brockport to earn a certification in elementary education and supervision from the University of the state of New York.
Chuck taught at Alexander Central School in grades 5 and 6 as well as junior high math.  He became the elementary principal at Alexander from 1971 to 1985.  While at Alexander Central, he coached varsity baseball, varsity soccer, junior varsity basketball and junior varsity football.  He left Alexander in 1985 and worked at Pavilion Central School as elementary principal and chairman of the committee for special education.  He retired from Pavilion in 1987.  Chuck served as chairman of Region 12, New York State School Administrators Association.  He also was elected President of the Attica Golf Club on two separate occasions.  He was a member of the Board of Directors of the Perry Bowling Association from 1981 until 2004, serving as president from 1995 to 1996.  He was voted into the Perry Bowling Association Hall of Fame in 1999.  He was a member of the American Legion of Attica and the V.F.W. of Alexander.
He enjoyed his family, golf, bowling, hunting and fishing (especially in Canada on Lake Temagami for 50 years where the family has an island).  In his retirement, he enjoyed several trips to the casino. He was a member of Christ Lutheran Church in Buffalo.
Surviving are his children, Charles W. (Linda Salamone) Yueckstock of Darien, Deborah (Michael) Monahan of Rindge, NH and Jody (John) Fanara of Cassadaga; two sisters, Melva (Kenneth) Holley of Portageville and Gloria Regone of Wadsworth; grandchildren, Justin (Kim) Yueckstock, Maecee Monahan, Malina (Justin) Yeager, Gina (Jeremie) Henry, Charles Fanara and Luisa Fanara; five great-grandchildren and many nieces and nephews.  In addition to the family, Chuck is survived by a caretaker and with deep appreciation, Sandy Batog of Attica.
Chuck is the husband of the late Sylvia Ann Young Yueckstock and brother of the late Florence Carney.
Calling hours are Monday (September 25) from 4:00 p.m. to 7:00 p.m. at the H.E. Turner & Co. Funeral Home, 403 East Main Street in Batavia, where services will be held on Tuesday (September 26) at 10:00 a.m.  He will be laid to rest with military honors in Darien Cemetery.
Flowers and gratefully declined.  Memorials may be made to the Attica Volunteer Fire Department, 11 Water Street, Attica, NY 14011, Crossroads House, P.O. Box 403, Batavia, NY 14021, www.crossroadshouse.com/donate or to Dollars For Scholars, c/o Alexander Central School District, 3314 Buffalo Street, Alexander, NY 14005.
Please leave a condolence, share a story or light a candle at www.marleyfuneralhome.com.