Image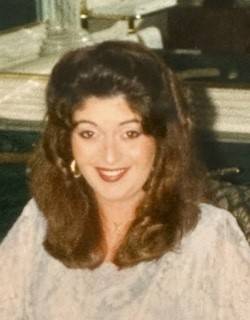 Tammy Lynn DeSalvo, 53, of Batavia, NY passed away unexpectedly on September 14th, 2023. Tammy was brought into this world on March 24th, 1970 by the late Viola DeSalvo and Thomas DeSalvo. Tammy is preceded in death by both parents, brother Kim "Kimbo" Wolcott, brother John "Butch" Wolcott, nephew Andrew Wolcott, great nephew Shawn Wolcott Jr., long time daughter and companion, Cupcake, and several other family and friends. 
Tammy is survived by her children, Crow Cicatello (Alex Berry), Leah Cargill (Paul Carr), brother Thomas (Pattie) DeSalvo, sister Mildred "Milky" Wolcott, nephew Cristian DeSalvo, Niece Danielle DeSalvo (Daniel Machovoe), nephew Thomas DeSalvo, niece Pamela (Veshaun Jr.) Thomas, nephew Thomas (Sarah) Sauka, nephew John (Thet) Wolcott, niece Cassandra (Michael) Kinne, nephew Anthony (Katie) Wolcott, and several other nieces, nephews, and great nieces and nephews that she loved very much. 
Tammy was a beautiful person and the life of the party; she had a laugh that was contagious and could get anyone going. Tammy was the embodiment of rock 'n' roll; leather, high heeled boots, and all. She loved concerts and was an avid Matchbox Twenty, Chris Cornell, Kid Rock and Lumineers fan. During the spring and summertime she loved to garden and always had the most beautiful yard on the block. She loved making bouquets out of the flowers that she grew. Tammy was a talented poet, writer, and a skilled crafter. She was a natural home-maker and decorated beautifully for the every holiday; always bringing a certain magic to every special occasion. Tammy was an excellent cook and baker and never let a guest leave hungry. She loved planning and throwing birthday parties for her loved ones and always made special occasions feel truly special. 
There will be no prior calling hours. An 11:00AM Funeral Service will be held on Tuesday September 26, 2023 at Gilmartin Funeral Home 329-333 West Main St. Batavia, NY 14020. 
In lieu of flowers, the family requests donations to Multiple Sclerosis Resources of Western New York Inc. and/or to Huther Doyle, a local foundation working to help those that are working to overcome addiction. For more information please call (585) 343-8260 or to leave a message of condolence visit www.gilmartinfuneralhome.com. Arrangements completed by Gilmartin Funeral Home & Cremation Company, Inc. 329-333 West Main Street Batavia, NY 14020