Image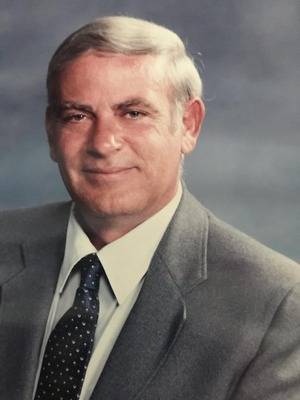 Holley – Robert A. Bobzin, age 80, of Holley, formerly of Bergen, passed away peacefully on Tuesday, September 19, 2023, at his home.
Mr. Bobzin was born Sunday, April 18th, 1943 in New York City, a son of the late Robert J. Bobzin and Margaret Baricevich Bobzin.
He proudly served his country from 1964-1967 with the United States Marine Corps during the Vietnam War. He retired from Eastman Kodak in Rochester where he worked as a firefighter. A longtime active member and former chief of the Bergen Fire Department, he served on their board of directors and was a member of Post No. 575 Merrill-Sackett-White American Legion in Bergen. He traveled extensively with his wife Beverly to Alaska, Hawaii, Aruba, Antigua, Dominican Republic, Mexico, and bus trips to Branson, Missouri. Bob also went on numerous Patriot Trips to Washington, D.C. with Assemblyman Stephen Hawley.  
Surviving are his wife Beverly A. Sage Bobzin; his children, Kevin (Kathy) Parker of South Carolina, Brian (Heather) Parker of Florida and Kim (Thomas) Murphy of Amherst; four granddaughters, Briana Parker, Britnee Parker, Kayleigh Parker and Samantha Wingate; brothers, Vincent (Theresa) Bobzin and William (Barb) Bobzin; his sister, Vivian Hare along with nieces and nephews.
Family and friends are invited to call on Monday, September 25th, 2023 from 4:00 p.m. to 7:00 p.m. at the H.E. Turner & Co. Funeral Home, 51 South Lake Avenue, Bergen. Graveside services with military honors, will be held at 2:00 p.m. on Tuesday, September 26th, 2023 at the Western New York National Cemetery, 1254 Indian Falls Road, Corfu. Those who will be attending the graveside services are asked to meet at the cemetery by 1:45 p.m.
In lieu of flowers, memorials may be made to the Bergen Fire Department, P.O. Box 428, Bergen, New York 14416, Vietnam Veterans Memorial Fund, 3033 Wilson Boulevard, Suite 300, Arlington, Virginia 22201, or to St. Jude's Children's Research Hospital, 501 St. Jude Place, Memphis, Tennessee 38105. To leave a condolence, share a story or light a candle in his memory, please visit www.bataviafuneralhomes.com.