Image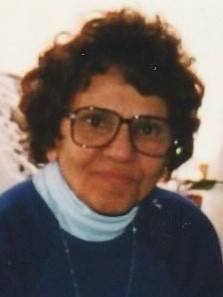 Carmen Cintorino, 101 of Batavia, passed away peacefully on Thursday (September 21, 2023) at United Memorial Medical Center.
She was born April 24, 1922 in LeRoy, NY, a daughter of the late Louis and Josephine Andalora Baglio.
She was formerly employed by the Batavia Daily News. She was a loving person who loved her family and enjoyed singing and dancing. Carmen cherished the times she was able to watch her great-grandchildren perform dance routines. She will be dearly missed by all who knew her.
Survivors include her son, John Cintorino of Byron. Grandchildren, Melissa (Kurt) Wegener of Florida and Michael (Suzanne) Cintorino of Byron. Great-grandchildren, Alan Wegener, Colton Wegener, Adrianna Brandt, Kayla Wegener, Aerianna Cintorino, Jaxon Cintorino and Evan Cintorino.
She was predeceased by her husband, Ralph S. Cintorino. Daughter in-law, Diane Cintorino. Brother, Frank Baglio. Sisters, Jenny Paladino, Josephine Maida, Sarah Forti, Rose Wallace, Mary Perry and Marian Ricci.
There will be no prior visitation. Family and friends are cordially invited to her Mass of Christian Burial, Tuesday (Sept. 26th), 10:00am at Resurrection Parish, 303 E. Main St., Batavia. Entombment will follow in St. Joseph Cemetery.

Memorial contributions may be made to Crossroads House, 11 Liberty St., Batavia, NY 14020. Expressions of sympathy may be shared with the family at: www.mcandrewfuneralhomes.net. 

ARRANGEMENTS WERE ENTRUSTED TO THE J. LEONARD McANDREW FUNERAL HOME, LLC, 2 BOGUE AVE., BATAVIA, NY 14020. RONALD KONIECZNY II, DIRECTOR.