Image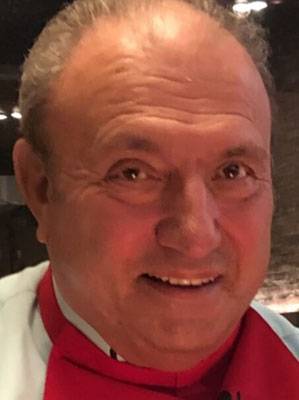 Daniel D. Klein, passed away peacefully surrounded by his family on September 20, 2023, aged 73. He was born on January 27, 1950, in Buffalo, NY to the late Arthur and Dorothy (Valentine) Klein and spent his life touching the hearts of those around him with his infectious spirit and love for life.
Daniel was a familiar face at Our Lady of Peace Church, where he regularly dedicated his time as an usher. His commitment to serve was only matched by his love for his community, proudly serving as a member of the Clarence Jaycees. A 1968 graduate of Clarence High School, he owned and operated Danbar Apartments for 45 years and  spent his career in the building trades as a Maintenance Person, forging lifelong friendships and leaving an indelible mark. His jovial nature and love for conversing with friends and strangers alike often found him in the heart of bustling coffee shops, a testament to his love for people and the community he called home.

Daniel is survived by his loving children, Carrie Ohlson, David Klein, and Katherine (Todd) Pfeiffer; his cherished grandchildren, Alexander and Makayla Schweigert, Gregory (Deanna) Rosenberg, Sara (Donald) George III; three treasured great-grandchildren; and his beloved siblings, Diane (David) Stackhouse and Jane (late Michael) Riggs. He is also survived by his longtime "adopted" son, Jonathan Lippert, and many nieces and nephews. He was preceded in death by his beloved wife of 38 years, Barbara Klein. Daniel's memory will forever be etched in the hearts of his family, friends, and all who were privileged to have known him.

Visitation will be held on Monday, September 25, 2023 from 4:00-8:00 pm at Ross Funeral Home of Akron located at 10 Eckerson Avenue, Akron, New York, 14001. A Mass of Christian Burial will take place on Tuesday, September 26, 2023, at 10:00 am at Our Lady of Peace Church, 10950 Main Street, Clarence, New York, 14031. 

We invite you to share your memories and photos of Daniel on his memorial page. Your stories will help paint a picture of his remarkable life and keep his memory alive for generations to come.

To send flowers to the family or plant a tree in memory of Daniel D. Klein, please visit our floral store.