LeRoy ~ Robert J. Tinney, age 85, of Summit Street, passed away peacefully on Wednesday (Sept. 20, 2023) at Highland Hospital in Rochester.
     He was born Dec. 21, 1937 in Akron, NY, a son of the late Joseph and Geraldine Lippert Tinney.   
Image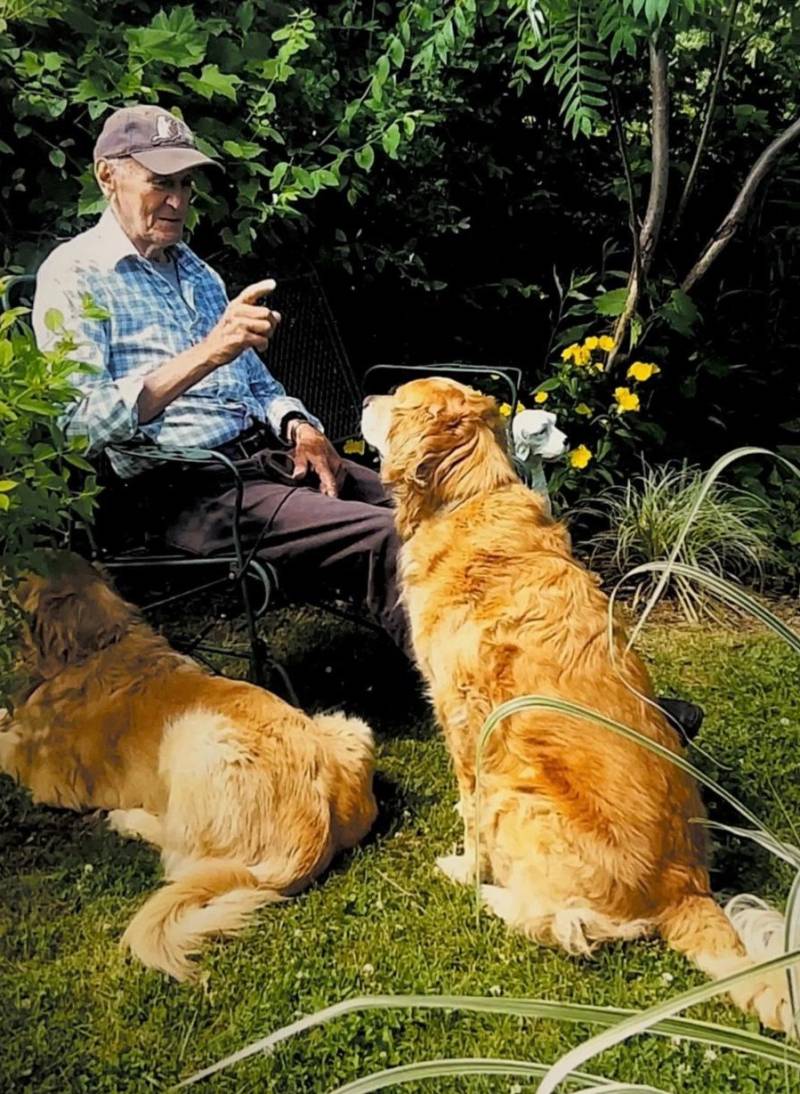 Bob will be remembered for so many things…his love of family, his sense of humor, his ever- positive attitude, his ability to easily connect with people, and being a great storyteller.  Anytime he began a conversation with "did I ever tell you about?" you knew you were in for something special! Prior to retirement Bob worked as a manager for Rochester Telephone Company (Frontier).  In addition, he was an EMT, a member of the board of directors for the LeRoy Ambulance Service and a member of the Ski Patrol for local ski areas. He was drafted and served in the Army in Korea. Bob enjoyed listening to live music, traveling and being outdoors, especially hiking and camping.  He was a 30 year member of the Golden Retriever Club of WNY and enjoyed showing his dogs as well as providing therapy treatment to facilities with them, most notably at the Rochester Psychiatric Center. 
    He will be sadly missed by his children, Jean (Dave Prusik) Hurst, Joseph Tinney, Patricia (Gordon) Klein and Holly (Brandon) Woodard; grandchildren, Zachery McVicker, Erica Klein, Kassondra (Chris) Dulaney, Lily Woodard and Ben Woodard; great-granddaughter, Willow Dulaney; brother, Michael (Connie) Tinney and cousin, Mary Ellen Stanley, as well as numerous friends.
     He was predeceased by his beloved wife of 57 years, Barbara Rohr Tinney in 2022. 
    Services will be private.  In lieu of flowers, memorials are suggested to Volunteers for Animals of Batavia, 3841 West Main St. Rd., Batavia, NY 14020
     Your memories and condolences may be shared with Bob's family at www.falconefuneralhome.com.