September 16, 2015 - 8:05pm
Kenneth M. Mullen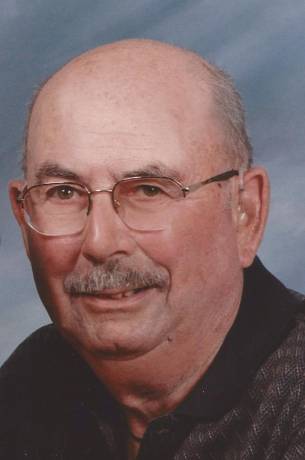 Oakfield - Kenneth M. Mullen, 85, of Oakfield, passed away on Wednesday, September 16th, 2015 at United Memorial Medical Center.
Mr. Mullen was born July 4, 1930 in LeRoy, the son of the late Ralph and Emma Wilson Mullen. He is also predeceased by his step mother, Lulu Oles Mullen.
Mr. Mullen served with the United States Army from 1948-1953, serving in Germany. He attained the rank of Master Sergeant. A member of the Hirum G. Luhman American Legion Post No. 626, he was a member of Elba Baptist Church and a former member of the Elba Fire Department and Oakfield Fire Department.
He served with the Oakfield Village Board from May, 1963 thru April, 1971. He served on the Town Board of Oakfield from January, 1978 thru December, 1995. He served as the chairman of the Town of Oakfield Republicans and he served with the Genesee County Republican Committee.
Upon his discharge from the Army, he delivered milk for the former Elland Dairy in Oakfield and the former Oakfield Farms Dairy. He served as the Deputy Clerk from the Department of Motor Vehicles from October 14, 1980 thru December 29, 1992.
He is survived by his wife, Virginia Speed Mullen, whom  he married June 14, 1952; his children,  Stephen Kenneth (Crystal Hawley) Mullen of Batavia, Deborah (Alan) Dennis and John (Lisa) Mullen, both of Oakfield; ten grandchildren, Kristin (Ronald), Sandra, Brenden, Stephen, Kate (Dan), Todd (Megan), Tom, Krystal (Khammay), Danielle (Aaron) and Hannah and fourteen great-grandchildren.
Friends may call on Friday, September 18th, from 4 to 8 p.m. at the  Burdett & Sanford Funeral Home, 11 Maple Avenue, Oakfield. Services will be held at 10 a.m.  Saturday, September 19th at East Shelby Community Bible Church, 5278 East Shelby Road, Medina.  He will be laid to rest in Maple Lawn Cemetery, Elba.
In lieu of flowers, please consider memorials in Ken's name to HomeCare & Hospice, 29 Liberty Street, Suite #6, Batavia, New York 14020 or to East Shelby Community Bible Church,  5278 East Shelby Road, Medina, New York 14103.  Please leave a condolence, share a story or light a candle at www.burdettandsanford.com.