September 23, 2015 - 3:39pm
Anna C. Russell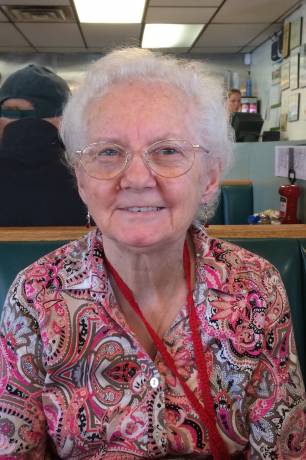 Batavia - Anna C. Russell, 78, of Batavia, a nurse's aide for 40 years having served at St. Jerome Hospital and United Memorial Medical Center in Batavia, died Wednesday, September 23, 2015 at Genesee County Nursing Home.
Mrs. Russell was born December 4, 1936 in Erie, PA, a daughter of the late John and Anna (Okon) Kowalski.
She enjoyed the art of target shooting, doll collecting, garage sailing and dearly loved her children, grandchildren, great-grandchildren and her dogs.
She is survived by her husband, Jack M. Russell, whom she married October 29, 1955; 6 children, John Russell of Batavia, Cecilia (Richard) Stearns of Byron, Robert (Susan) Russell of LeRoy, Theresa (Mark) Rice of Irondequoit Michael (Patricia) Russell of Pavilion and Matthew (Melanie) Russell of FL; a brother, Gerald (Marilou) Kowalski of PA; 2 sisters, Stella Kowalski of PA and Rose LaBarron of Quebec, Canada; 17 grandchildren, 23 great-grandchildren and several nieces and nephews. 
She was predeceased by her grandson, Kevin Patrick Stearns and two brothers, Joseph and John Kowalski.  
Friends may call on Friday from 4 to 7 p.m. at H.E. Turner & Co. Funeral Home, 403 E. Main St., Batavia, where services will be at 10 am, Saturday.   In lieu of flowers, memorials may be made to the family for distribution to various charities.  Burial will be in Stafford Rural Cemetery in Stafford, NY.  Please leave a condolence, share a story or light a candle at www.bataviafuneralhomes.com.