September 25, 2015 - 6:04pm
LILLIAN JAKUBOWSKI
posted by
Michael Tomaszewski
.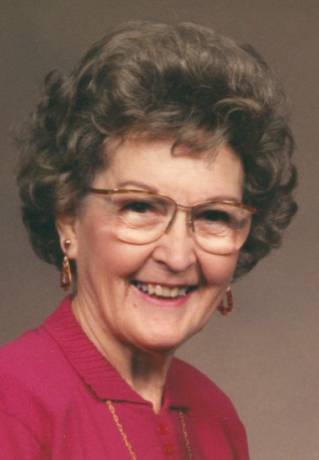 LILLIAN JAKUBOWSKI
   Age 92, of Batavia, passed away peacefully Wednesday morning September 23, 2015 at home under the care of Hospice. She was born in Niagara Falls, NY on July 15, 1923, to the late, Karol and Anna (Rochwal) Jarzab, also preceded in death by her father, mother-in-law, Albert and Bernice Jakubowski; brothers, Carl (Mary) Jarzab; sisters, Helen (Felix) Walezak and Mary (William) Bernat.
   Mrs. Jakubowski graduated from Niagara Falls High School, having taken extra courses in chemistry before going to work for Hooker Chemical Company. She supervised a team analyzing and developing chemicals used to create the A-Bomb. Throughout the years she worked as an administrative assistant for various companies and volunteered at Genesee Memorial Hospital and with voter registration and elections. Along with raising a family she was active in golf, tennis, and bowling, playing all well into her 80's. As her age no longer allowed those activities, Lillian took to playing bridge, visiting area parks and trips abroad and through the US with her husband.
   Left to cherish her memory are her beloved husband of 69 years, Henry Jakubowski of Batavia; loving children, James (Barbara) Jakubowski of N. Tonawanda, John (Christine) Jakubowski of Shrewsbury, MA and Karen (David) Perkins of Roanoke, VA; grandchildren, Jennifer (Christopher) Holzbaur, James (Lindsay) Jakubowski, Janelle (Nathan) Cox and Jonathan Perkins; great-grandchildren, Hudson Holzbaur, Brady and Ressa Cox along with many nieces and nephews.                                                                                                                                                                                                                                                                                                                                                                                                                                                                                                           
   The family requests no visitation and that funeral services be held privately. Memorials in her memory can be made to Homecare & Hospice, Inc. 29 Liberty Street Batavia, New York 14020.  
   Please leave your words of comfort to Lillian's family at www.tomaszewskifh.com and for more information call Michael at (585)343-7500.
THE FAMILY OF LILLIAN JAKUBOWSKI IS BEING CARED FOR BY THE MICHAEL S. TOMASZEWSKI FUNERAL & CREMATION CHAPEL, LLC 4120 WEST MAIN STREET ROAD BATAVIA, NEW YORK 14020.