October 8, 2015 - 5:43pm
Rodney F. Winkstern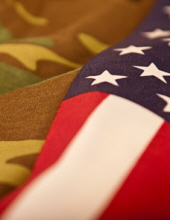 Rodney F. Winkstern, 82, of Batavia passed away peacefully on Thursday October 8, 2015 at Buffalo General Hospital. He was born December 24, 1932 in South Alabama, New York to the late Floyd (Minnie Radunz) Winkstern. He is predeceased by his wife Delores (Moore) Winkstern.
Rodney was a United States Army Veteran and served in Korea.  Upon his return home, Rodney rejoined his father to help manage the F.B. Winkstern & Son John Deere Dealership in Oakfield where he sold skidoos, snowmobiles and lawn mowers, but one of his proudest accomplishments was starting Del-Mar Farms, Inc. In his later years, Rodney traveled thousands of miles across the United States to visit family and friends. Rodney was never shy about expressing his opinions. Rodney was an animal lover, as well as a member of the Masons, and the Alabama American Legion.
He is survived by his children Calvin (Joyce) Winkstern of Batavia, Rhonda Winkstern of Lyndonville, Rustin (Lael) Winkstern of Georgetown, TX, Floyd "Beaver" (Mary) Winkstern of Batavia; special friend Maura Dibble of Batavia; grandchildren Tara (Jason) Baldwin, Troy Winkstern, Kendall Winkstern, Sara "Sadie" Winkstern, Anna Winkstern, Cameron Winkstern, Chase Winkstern; his dog Buddy, along with many nieces and nephews.  
Funeral Services will be held at the convenience of the family. Please join the Winkstern family on Sunday October 11, 2015 for a 2:00 PM Celebration of Life at Hickory Ridge Golf & Country Club 15816 Lynch Rd. Holley, NY 14470. He will be laid to rest in Hillside Cemetery in East Pembroke.
In lieu of flowers memorials may be made to the Volunteers for Animals 3841 W Main Street Road Batavia, New York 14020 or to the East Pembroke Fire Department 2623 Main Rd Corfu, New York 14036 and Canine Helpers 5699 Ridge Rd. Lockport NY 14094. For more information please call 585-343-8260 or to leave a message of condolence please visit www.gilmartinfuneralhome.com.  Arrangements completed by Gilmartin Funeral Home & Cremation Company, Inc. 329-333 West Main Street Batavia, New York 14020.