Image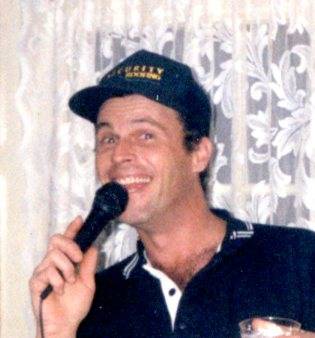 Randall Steven Pashong, 64, of Batavia, passed away on Thursday, (May 4, 2023) at his home.
Randall was born on December 12, 1958 in Batavia, a son of the late Melvern L. and Shirley (Kirkpatrick) Pashong.
Mr. Pashong spent many long days working as a roofer for Mooney Construction in Warsaw, enjoying his retirement in later years. He will be remembered for his infectious laugh, his enjoyment of football (particularly the Buffalo Bills), and the love he had for his friends and family.
Surviving are his children, Joshua Pashong of Batavia, and Rachel Pashong of Newfane; sister, Bonnie (Dennis) Dugan of Batavia; niece, Kate Whitcomb of Fairport; aunt, June Pashong of East Bethany; cousins, Scott (Barbara) Pashong of Batavia, and Brenda Pashong of Kentucky; the mother of his children, Pamela Dickinson of Batavia. Several other cousins also survive.
Friends and family are invited to call on Thursday, May 11, 2023 from 4:00 PM to 6:00 PM at H.E. Turner & Co. Funeral Home, 403 East Main Street, Batavia, where funeral services will immediately follow at 6:00 PM. Burial at Maple Lawn Cemetery in Elba will be private. In lieu of flowers, memorials may be made to Crossroads House, PO Box 403, Batavia, New York 14021.
Please leave a condolence, share a story, or light a candle at www.bataviafuneralhomes.com.