Pavilion ~ Marietta A. Richmond, age 84, of Lake Road, passed away Sunday morning (August 6, 2023) at the LeRoy Village Green Nursing Home.
Image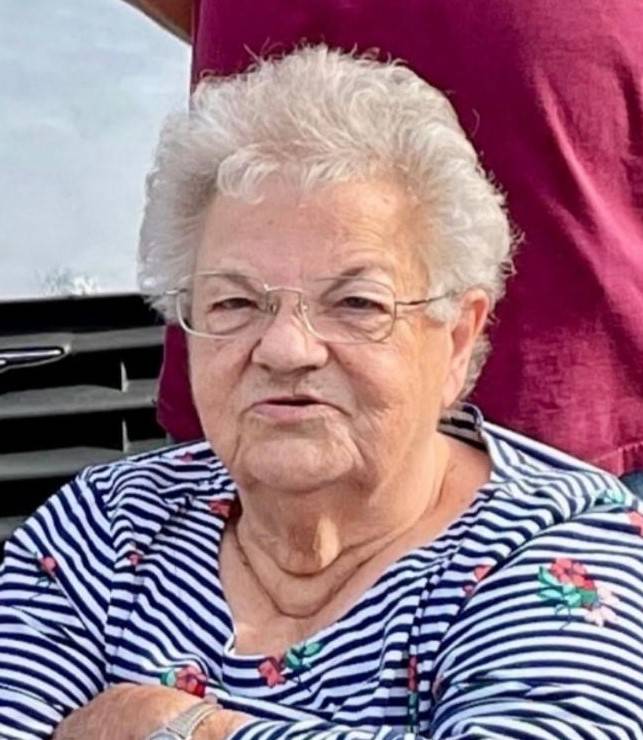 She was born June 20, 1939 in Batavia, a daughter of the late Thomas and Ethel Stevens Shirley.
     Marietta will be remembered for her love of family, especially being a part of her grandchildren's lives.  She was an avid shopper and a loving care provider to all her feline companions.
     She is survived by her children; Deb Johnson (Ray Coniber), Dwight MacConnell (Vicki Chatel), Rhett (Dorothy) Richmond, Denise (George) Hahn and Michelle Richmond; her sister, Judy Rose, along with many grandchildren, great-grandchildren, nieces and nephews.
     In addition to her parents, she was predeceased by her husband, Ward Richmond and brother, Jerry Shirley.
     Family and friends are invited to her Graveside Service to be held on Monday, August 14 at 11:00 AM at St. Francis Cemetery in LeRoy.
     Your memories and condolences may be shared with Marietta's family at www.falconefuneralhome.com.