Image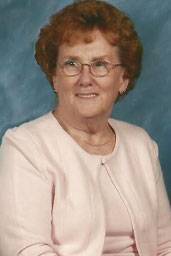 Irene R. Brunea, age 95, of Corfu NY, passed away peacefully on Friday, October 20, 2023. She was the sister of the late Thomas Kozlowski of Attica, Hattie Smykowski of Darien Center, and half-brother Frank.

Irene was a devoted wife and mother who dedicated her life to raising her children and supporting her husband's career. She was an excellent cook and enjoyed baking for her family and friends. When the kids grew up, she enjoyed working at the Darien Knitting Mill. In her later years, Irene became an avid bird enthusiast and loved watching the birds that came to the many feeders in her yard. She particularly loved bluebirds and Baltimore orioles. Irene was a member of the NYS Bluebird Society. She also became a devoted fan of both the Buffalo Bills and the Sabres.

Irene will be sadly missed by her loving husband of 74 years William Brunea; her five children Robert (Diane), Rose (John Worth), Larry, Richard (Tina) and grand-daughter Alivia; predeceased by daughter Margaret.

The family will be scheduling a Celebration of Life at a future date. In lieu of flowers, memorial contributions may be made in memory of Irene to the Darien Emergency Medical Services, 10537 Alleghany Road, Darien Center NY 14040. 
 
Arrangements were made by C. B. Beach & Son Mortuary, Inc., Corfu, NY.