Press Release: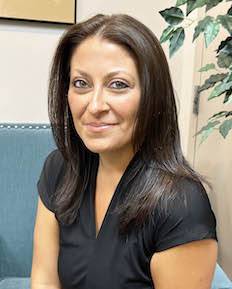 Catholic Charities of Buffalo has promoted Katelyn DiSalvo to tri-county district director.

In her new role, she is responsible for the overall administration and functioning of Catholic Charities' three tri-county offices located at 106 South Main St., Albion, 25 Liberty St., Batavia, and 6470 US-20A, Perry, which include the emergency financial assistance program, friendly phones, and home visitation programming.

"Over the last five years, Katelyn has often been the first point of contact for individuals and families looking to Catholic Charities for hope and support during some of their darkest hours," said Deacon Steve Schumer, president and CEO, Catholic Charities. "A long-time resident of Genesee County, Katelyn understands the needs and community resources to best serve our clients and lead our tri-county team of staff and volunteers."

With Catholic Charities since 2018, DiSalvo most recently served as an emergency financial assistance specialist, providing support to clients in emergency situations. She also assisted the district director with office responsibilities and local community outreach projects. DiSalvo is a Batavia resident.
Photo courtesy of Catholic Charities.