June 10, 2021 - 12:08pm
Elba Onion Queen to be crowned June 18 from among 10 contestants
Submitted photos and press release:
There are 10 contestants seeking the crown of 2020 (yes, 2020) Elba Onion Queen. Due to the coronavirus pandemic, the annual pageant was cancelled last year. The organizers are excited to bring this back to the community with an incredible slate of young ladies who will graduate at the end of this month.
The 2020 Onion Queen will be crowned at 6:30 p.m. on Friday, June 18th at the Elba Park gazebo. At 6 p.m., a short "caravan" will take place with the contestants riding down Main Street and to the gazebo to begin the crowning at 6:30.
Please stay tuned toward the end of the summer, early fall for details regarding the 2021 Onion Queen contest.
Taylor Augello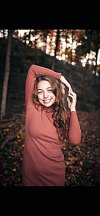 Taylor is the daughter of Michael and Tracy Augello. She has resided in the Town of Elba for many years, along with the rest of the Augellos. She cherishes family moments and spending holidays together.
Taylor is proud of the relationships she has built with her family. She enjoys playing basketball, reading, going on walks with her Mom, hunting and shooting trap with her Dad and going on leisure rides with her sister.
Taylor has participated in National Honor Society, basketball, volleyball, Conservation Club and Student Athletic Association.
After graduation Taylor plans on attending Geneee Community College for the Nursing Program in order to obtain her RN and she would ultimately like to become an NP.
Leah Bezon
Leah is the daughter of Candy and Steven Bezon. She wrote that she comes from a long line of farmers in Elba. Her father, Steven, is a third-generation farmer who continues to run their family farm.
Leah says that her parents have instilled their work ethic and dedication into her and her siblings.
Leah enjoys being a three sport athlete at Elba Central School. She was thrilled to score her 1,000th point at a home basketball game and have the community celebrate with her.
She also has been a member of the Genesee County 4-H Beef Club for several years. Leah plans to go into the criminal justice field and will attend Genesee Community College for her first two years then plans to transfer to SUNY Brockport.
Madison Cline

Madison is the daughter of Nicole Scouten. She said her Mom and Stepdad are very hard working and she has three sisters and four brothers who are all very unique.
Madison enjoys baking desserts, she says it is very peaceful and always fun to try making things she has not tried before. Madison also enjoys taking her little brother on walks while watching after him.
During high school she was on the cheer and softball teams, Student Athletic Association, and in the National Honor Society. Madison plans to attend Daemen College for four years to earn a Bachelor of Science in Psychology and then continue on for her Ph.D in Psychology and work as a psychologist.
Madison Harrington

Madison is the daughter of Aaron and Danielle Harrington. She has participated in Student Athletic Association, Student Council, National Honor Society, Masterminds, SADD, Multicultural Club, FFA, soccer, volleyball and tennis.
Madison is also heavily involved with 4H, Fur and Feather Club, Dog Club, Teen Club, Market Poultry and holds office in many of the clubs. She is also a member of ARBA and National Belgian Hare Club.
Madison enjoys spending time at her "funny farm" and taking care of all her different animals. She will attend Alfred State College for four years, with hopes of earning a Veterinary Technology bachelor's degree. Madison will also play on the women's soccer team at Alfred State.
Madison Muehlig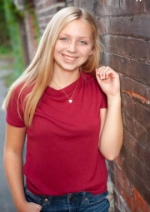 Madison is the daughter of Drew and Erika Muehlig. She wrote that her family loves Elba and she is very prideful of the learning environment at Elba Central School.
She is a three-sport athlete and the Valedictorian of the Class of 2021. Madison participates in basketball, soccer, softball, Student Athletic Association, National Honor Society, Principal's Cabinet, all while playing travel basketball year-round.
She also enjoys runs around the village, drawing freehand, going out to eat with family and friends and attending local sporting events.
Madison has been admitted to the Physical Therapy program at Daemen College where she plans to study for her Doctorate.
Kiah Rosendale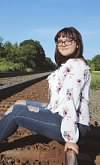 Kiah is the daughter of Heather Rosendale. She enjoys going on hikes, walks and going to museums.
Kiah wrote that her Grandma has taught her how to bake, cook and even shared new art techniques with her. She also says one of her hobbies is art and her Dad showed her many sculpting techniques.
She loves outdoor activities such as camping, archery and fishing.
In school, she is the Senior class and Yearbook Club treasurer, and has participated in Trivia Team, Masterminds, Student Council, National Honor Society, Future Teachers and HOBY Leadership Conference.
Kiah plans to attend Genesee Community College for two years then seek further education to achieve a Bachelor of Secondary Education degree in Science.
Lilliana Thompson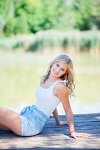 Lilliana is the daughter of Jeremy and Kim Thompson. She along with her parents and three siblings are very sports oriented. She says that supporting the community is a big part of who they are.
Liliana participates in soccer, basketball, softball, volleyball, Chorus and school plays. She also competes at Divine Dance Studio on the competition team. Liliana enjoys drawing, singing, going to church and adventures with her family at the lake.
She plans to play lacrosse during her off season. Liliana will attend Geneee Community College in the fall where she will continue her soccer career and study Elementary Education.
Fanny Venegas

Fanny is the daughter of Sandra Salcido and Jose Venegas. She says that the Elba community and especially the Elba Central School have been a great place to live and go to school. Fanny cannot imagine living anywhere as special as Elba.
She has enjoyed studying Graphic Arts at BOCES and has been a student athlete participating in many sports. Good health is important to Fanny and she enjoys cross-country, soccer, indoor and outdoor track.
After graduation Fanny will attend RIT, she plans to be a member of their cross-country and track teams. Her goal is to some day help her family buy a house in Elba that will be their home.
Brynn Walczak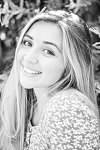 Brynn is this daughter of Brian and Kim Walczak. She has been a three-sport athlete and high honor student at Elba Central School. Brynn wrote that her parents and twin brothers have been her number one supporters.
She has enjoyed playing soccer, basketball and softball and is proud of being a part of Elba's five back to back sectional titles. Brynn scored her 1,000th point in basketball this year and was named the 2021 GR All-Star in basketball and soccer.
She has also participated in National Honor Society, Student Athletic Association, Genesee County Youth Bureau Leadership Conference and several basketball and soccer camps.
After graduation she plans to attend Daemen College to major in Physical Therapy and possibly participate in a sport.
Miah Werth

Miah is the daughter of Steven and Trisha Werth. She is currently a senior at Elba Central School where she is an active member of the FFA and serves as the chapter President.
Miah was also selected as the 2020 Genesee County Dairy Princess.
During her high school career she taken part in volleyball, basketball, track, Student Athletic Association and the 4H Beef Club.
Miah says that her favorite activity is volleyball and she enjoys spending time with her friends.
After high school Miah will attend Genesee Community College for Humanities and Social Science. Her passion is to help people feel better about themselves and she hopes to become a mental health counselor.