Image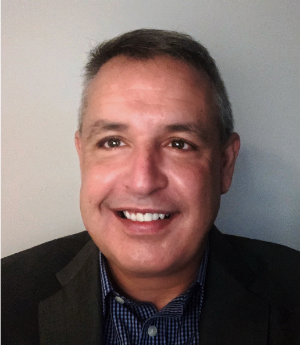 Submitted photo and press release:
Following a national search, Rochester Regional Health Information Organization has named John Sheehan, MBA, FACHE, as the organization's next chief executive officer and president, effective Aug. 1. The healthcare management veteran takes the reins from Jill Eisenstein, who announced her intention to retire from the RHIO earlier this year.
Sheehan brings more than 20 years of experience leading health systems and community-based organizations through constantly evolving care models.
He was most recently the principal lead consultant for All Tier Health Care Consulting in St. Petersburg, Fla. Prior, he served as president and chief executive officer of Toledo, Ohio-based Harbor, one of the largest behavioral health providers in the Midwest, and as chief executive officer for its Lighthouse Tele-health subsidiary. 
"Amidst widespread national interest in the role, John quickly emerged as the right leader to guide the RHIO's ongoing expansion, shaping and adapting to the complex, data-driven care environments across the Greater Finger Lakes region," said Ann Marie Cook, chairperson of the Rochester RHIO Board of Directors.
"He has navigated nearly every aspect of the healthcare ecosystem, fostering collaboration between diverse entities and consistently delivering measurable results. We're thrilled that John is joining us and enthusiastic about what's ahead for the RHIO, our thousands of participants and the 1.5 million residents we serve."
"I am very excited to join Rochester RHIO as its next CEO.  Working with an impressive staff and our community partners, my intent is to build on the organization's successful and innovative history of connecting care to improve health outcomes—one patient at a time," Sheehan said.
Sheehan, who was born in Rochester and spent part of his childhood in New York's Southern Tier, is relocating to Rochester next month and will enter into a multi-week transition period with Eisenstein. Afterward, Eisenstein will selectively consult with healthcare and community organizations on an independent basis.
As the trusted community steward for secure electronic exchange of vital health information, Rochester RHIO has become a highly valued contributor to the region's healthcare ecosystem.
The organization's involvement has consistently been shown to improve near- and long-term outcomes. It has been at the forefront of health information exchange technology, policy, and implementation for more than a decade and its leadership and collaboration at the local, state and nationwide levels continues to grow.