June 13, 2022 - 5:11pm
Rotary's Fly-In breakfast flies back into town on Father's Day, Sunday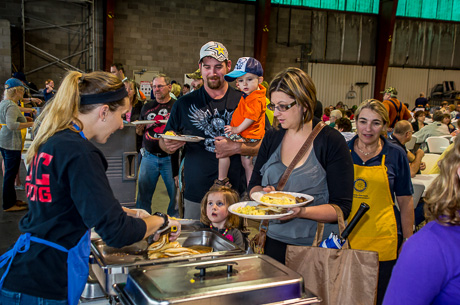 Press release:
The Rotary Club of Batavia is holding its annual Father's Day Breakfast on Sunday, June 19 at the Genesee County Airport. 

Breakfast will be served from 7 a.m. to 11 a.m. with the menu including eggs, pancakes, sausage, omelets, juice, coffee, tea and milk.

Tickets are $10 for adults and $6 for children ages 4-12.  Children 3 and under are free.  Tickets are available from any Batavia Rotary Club member.

All proceeds from the breakfast will help fund the Batavia Rotary Club's charitable projects.
Photos: File photos from 2013 by Howard Owens.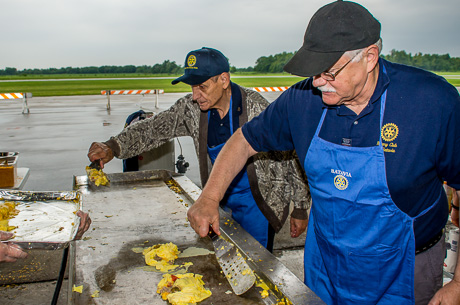 The late Joe Gerace, left, and the late Bob Knipe, stalwarts of community volunteerism.