November 11, 2015 - 1:02pm
Le Roy Dunkin' Donuts to open Monday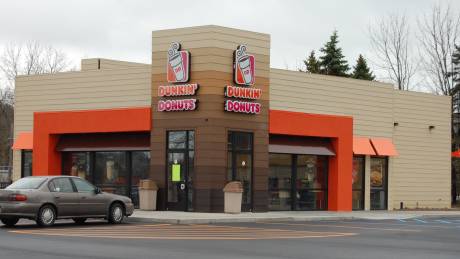 It's almost time to make the doughnuts.
Dunkin' Donuts will open its newest restaurant at 125 W. Main St. at 5 a.m. Monday, said Joe Bochiechio, multi-unit manager for franchisee Cafua Management Company, LLC.
The restaurant is located at the site of the former Grove Motel, across from the Oatka Podmall. Town planners approved the project in October 2014, and construction has been under way since spring.
Bochiechio said his company has been pleased by the reception.
"It's been great," Bochiechio said. "People have been very anxious to have us."
Twenty-five people have been hired so far — "pretty much all from the Le Roy area," Bochiechio said — and the location will eventually employ 30.
Hours will be from 5 a.m. to 11 p.m. daily.
Dunkin' Donuts has more than 11,300 restaurants worldwide. Methuen, Mass.-based Cafua Management Company is its largest privately owned franchisee, with more than 300 restaurants across the United States.
The company has ambitious plans for the Rochester region. Bochiechio said he has helped open seven or eight new restaurants since 2013, and new locations are planned for Warsaw and next year in Mount Morris.
"We're continuing to grow," Bochiechio said.