April 21, 2016 - 3:36am
Rancho Viejo Mexican Restaurant now open in Le Roy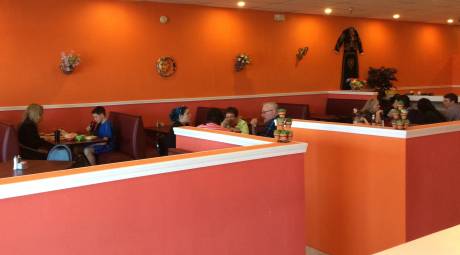 Rancho Viejo Mexican Restaurant opened Wednesday in the Le Roy Village Plaza on West Main Street. (Photo courtesy of Marysol Leon.)
Le Roy's newest restaurant has plenty of longtime fans.
Rancho Viejo Mexican Restaurant had a "soft opening" Wednesday in the Le Roy Village Plaza on West Main Street.
The location is one of several owned by Jose and Marysol Leon, including Rancho Viejo in Batavia and a Mexican restaurant in Warsaw.
"We're happy to be in business," Jose Leon said. "I invite people to give us a try."
Many already have.
The Batavia restaurant opened in 2011, inside a former Ponderosa on Ellicott Street. It soon built a loyal customer base — including LeRoyans who lobbied for a restaurant in their hometown.
Jose Leon said he was interested in Le Roy because it did not have a Mexican restaurant. The plaza location was also ideal, offering plenty of space inside, and lots of parking outside.
And its West Main Street address, next door to Le Roy Medical Associates (UR Medicine), guarantees visibility and foot traffic, he said.
Marysol Leon said business was steady on Wednesday, even though the opening wasn't announced.
"People have been calling to ask, 'When are you going to open?'" she said.
Le Roy Village Plaza is a former supermarket. The space occupied by Rancho Viejo was formerly a Chinese buffet. It's been remodeled, brightly painted and decorated.
Jose Leon said food is prepped twice daily, guaranteeing fresh, "home style" cooking. They have applied for a liquor license.
The menu will be familiar to anyone who has been to the Batavia restaurant. 
For first-time diners, Marysol recommended the deep-fried Rancho Viejo Burrito, which is stuffed with ground beef, chicken, rice and beans and topped with nacho cheese and pico de gallo. Rancho Viejo Special Fajitas are served with sliced grilled beef, chicken, pork sausage and shrimp — along with the traditional bell peppers, onions and tomatoes.
Rancho Viejo also offers a children's menu, vegetarian dishes and "All-American" options that include burgers and a grilled chicken sandwich.
Take-out service is available.
Hours are from 11 a.m. to 9 p.m. Sundays through Thursdays, and from 11 a.m. to 9:30 p.m. Fridays and Saturdays. For information call (585) 502-5292.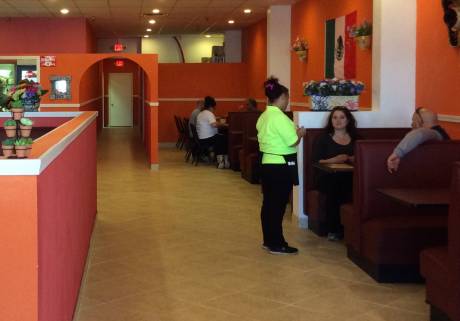 (Photo courtesy of Marysol Leon.)