September 27, 2011 - 4:24pm
Tri-Town soccer ends with a pizza party
The final games of another great season of Tri-Town Youth Athletics soccer were held on Monday night.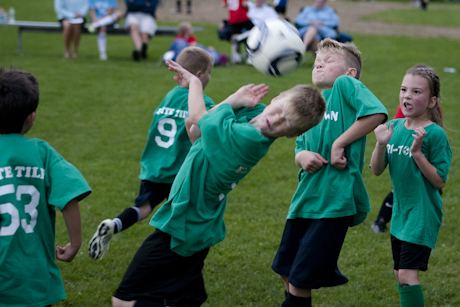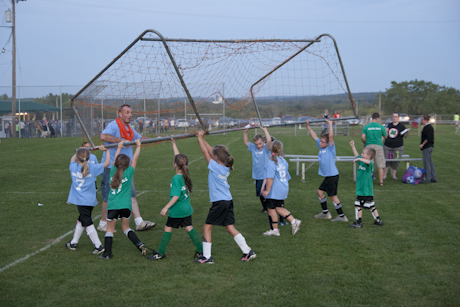 The Tri-Town Youth Athletics program was rejuvenated this year with the induction of new President Wade Smith and Vice President Lisa Lyons. The snack bar was always open, and fundraising helped offset rising costs allowing more families to participate than ever.
Capping off what was mostly a rain-free and fun-filled season was the traditional pizza party, this year sponsored by Breton Construction.
For further information on the Tri-Town Youth Athletics Association and upcoming basketball sign-ups, please contact Wade Smith at 585-345-0665 or 585-201-1357.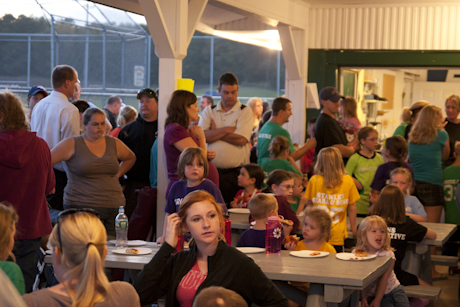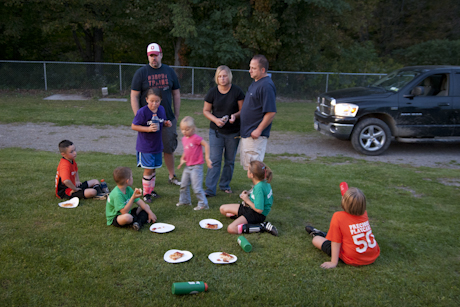 More pictures from the year can be found at Francletography.com