May 2, 2012 - 10:49pm
Benefit for Pembroke High School senior stricken with rare cancer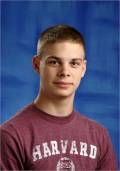 Saturday, May 5, at the East Pembroke Fire Hall pavilion, Austin's Army will be holding a benefit for Austin Heineman (son of Jason Heineman and Jamie (McGiveron) Wasielewski). Austin is an 18-year-old Pembroke High School senior who was recently diagnosed with a rare, aggressive form of childhood cancer.
The benefit runs from 4 to 11 p.m. and the fire hall is located at 2623 W. Main Road, East Pembroke.
There will be Chinese and silent auctions and side raffles. Some of the raffle items are a 32" flat-screen TV, a Sabres Jersey signed by 15 of the players, an X-Box and Kinect package, four Adirondack chairs, a large primitive hutch and three signed Philadelphia Eagles Jerseys (#7 Michael Vick, #10 DeSean Jackson, #24 Ninamdi Asomugha).
Entertainment will be provided by local bands Unruly and Mr. Hand. There is no entry fee. Food and beverages will be available for purchase.  
All proceeds from the benefit are to help offset costs not covered by health insurance. Donations are welcome and may be sent to Austin's Army, c/o First Niagara Bank, Batavia NY 14020.
Stop in for a very worthy cause! Good Luck Austin!
Planning on it Paul, thanks. Im am going to have my best friend on my arm:)