June 22, 2012 - 9:11pm
Photos: Community Picnic Austin Park
Every Thursday evening until September 20th, Care-A-Van Ministries is hosting a free cookout picnic for the community at Austin Park.  This past Thursday 305 folks were served dinner. Local churches and agencies are encouraged to participate. One of the churches to participate this past week was the Batavia First United Methodist church and they hosted a mini game carnival for the children which included the children receiving tickets which they could turn in for prizes.  Salvation Army gave away free shoes to the families. Local pastors are participating with giiving short messages as well as the Care-A-Van Band who provides delightful music for the crowd. Be sure to stop by from 5:00-7:00 PM any Thursday.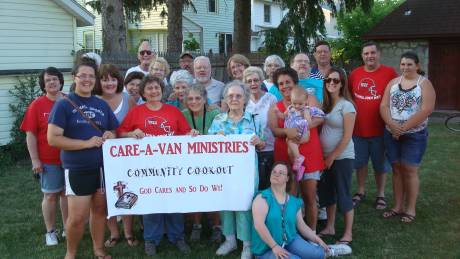 The volunteers  of Batavia First United Methodist church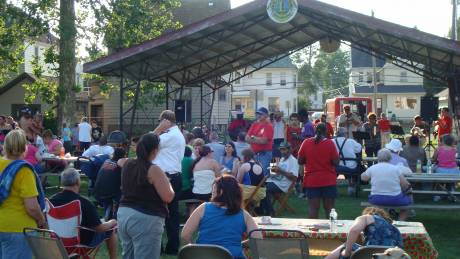 Children enjoying the water park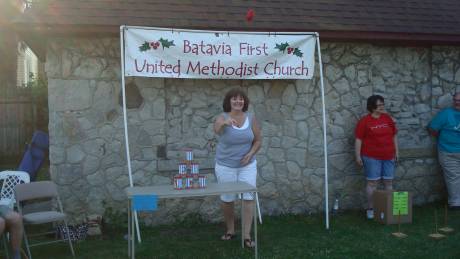 Chris Koneski volunteer from First United Methodist Church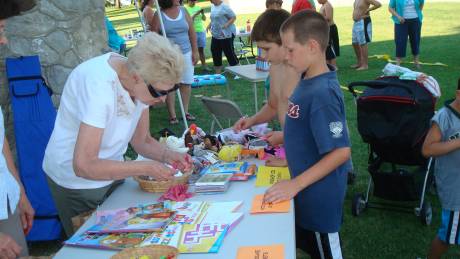 Children turning their free tickets in for prizes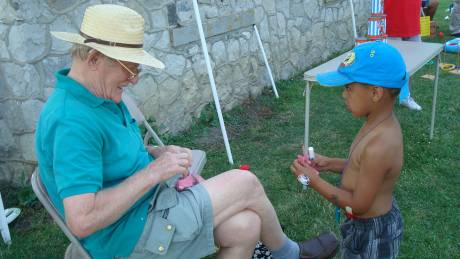 This little fellow earned lots of free tickets playing the games
Major Bob and Stephan from Salavation Army fitted families with shoes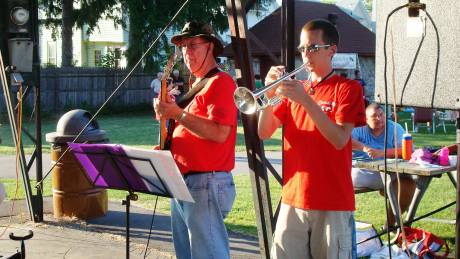 Care-A-Van band members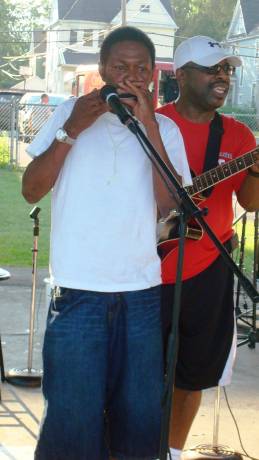 The public is encouraged to particpate , here is Clarence with his harmonica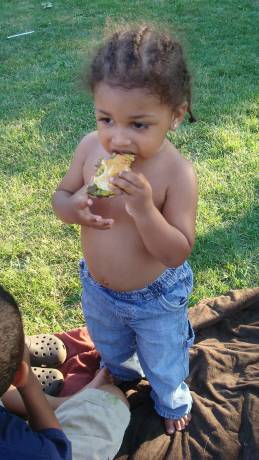 Those Care-Van burgers are yummy!