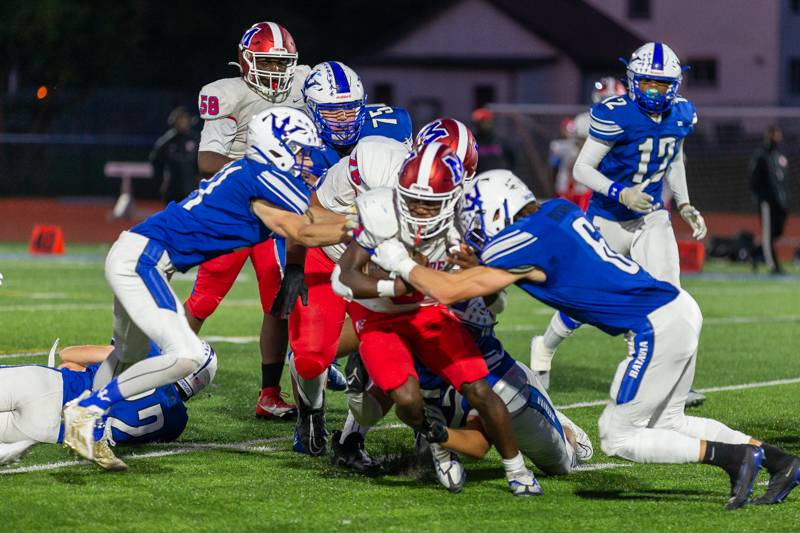 Monroe handed Batavia a second straight loss on Friday night at Van Detta Stadium, and at 40-0, it's the largest deficit suffered by the Blue Devils in more than a decade.
No stats are available for the game.
Batavia will play charter school Vertus next Friday at home at 7 p.m.
To view or purchase photos, click here.
Photos by Steve Ognibene