June 30, 2014 - 9:57am
Photos: Troop 6006 Eagle Ceremony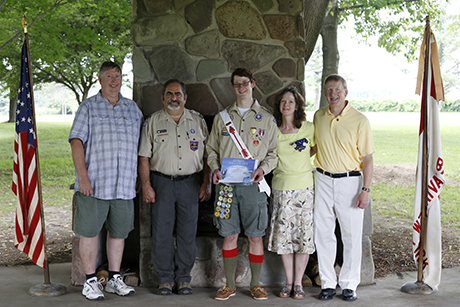 Boy Scout Troop 6006 had its first Eagle Ceremony of 2014 Sunday afternoon at the First United Methodist Church on Route 63, Batavia. Dennis Alton received the highest Boy Scout award he could achieve. Pictured above from left are Brian Mcallister who received the "Mentor Pin," Troop Scoutmaster Ron Bernard, Dennis and his parents.
Dennis held off his special day so brother Ken who just returned from the service in Afghanistan could be there. Pictured below are Dennis and Ken. The last photo is with his family who celebrated the event. Many scouts and assistant leaders came today to show support for Dennis.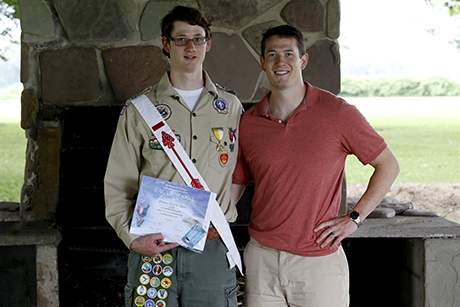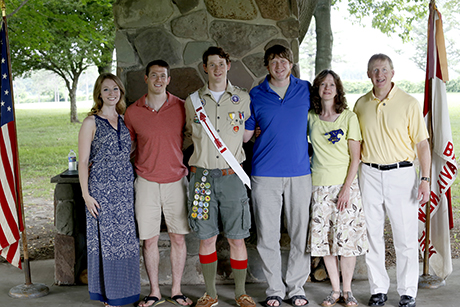 June 30, 2014 - 11:21am
#1
Congratulations Dennis, you join a long list of distinguished Eagle Scouts who went on to have great impact. All the best as a future leader.
June 30, 2014 - 7:01pm
#2
Ditto. It is a large accomplishment, and you should be proud. Not too may of us ever made it past Star. I also noticed your order of the arrow. Another great accomplishment....
July 3, 2014 - 11:30pm
#3
Proud of you Dennis...congratulation!!