Image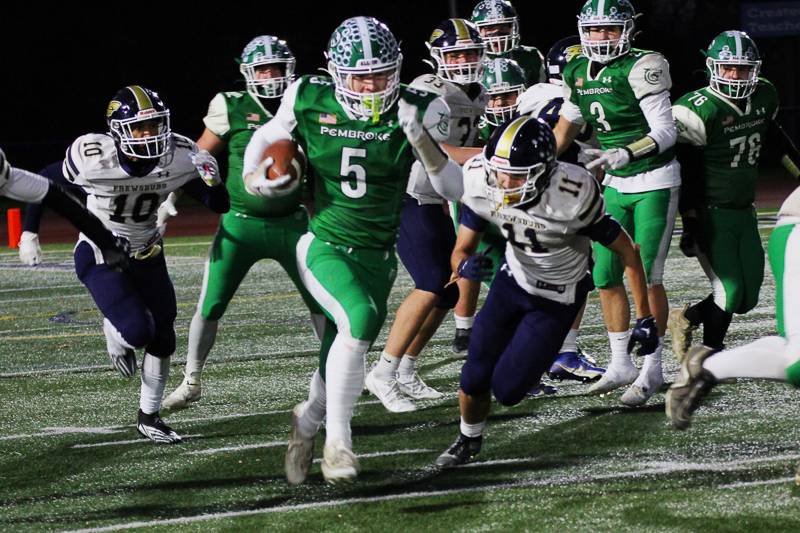 Last year's state champions in eight-man football, the Pembroke Dragons, took another step toward repeating the feat on Friday by beating Frewsburg in the Far West Regional, 49-20.
The Dragons are now 11-0 on the season and next play the Section 3 champion this coming Saturday.
Pembroke jumped to a 35-0 in the first quarter and didn't give up a score until the third quarter.
Tyson Totten contributed to the Dragons' 450 yards of total offense by rushing for 340 yards. He scored five touchdowns and during the first half, went over 3,000 yards rushing on the season.
Fullback Caleb Felski had 99 yards rushing and a touchdown. He also had an 80-yard kick return for a touchdown.
Defensively the Dragons were led by end Jayden Bridge with 12 tackles and a sack. Octavius Martin had 11 tackles, while Tyson Totten added eight. 
Submitted info and photos.
Image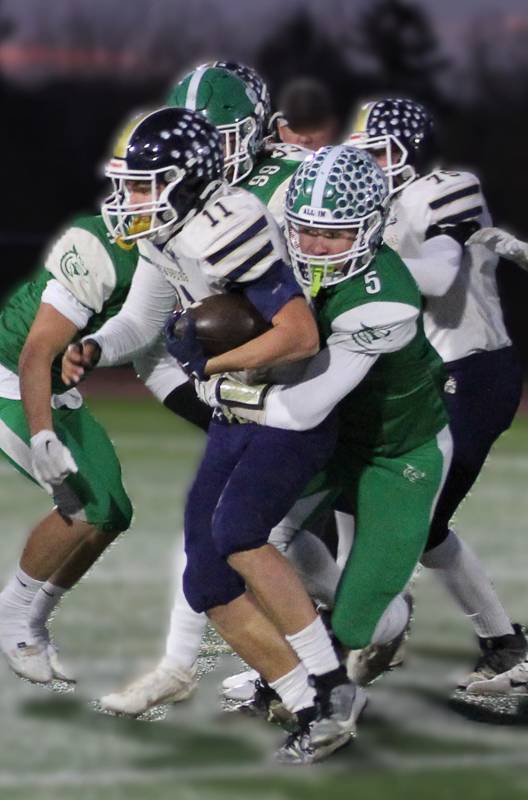 Image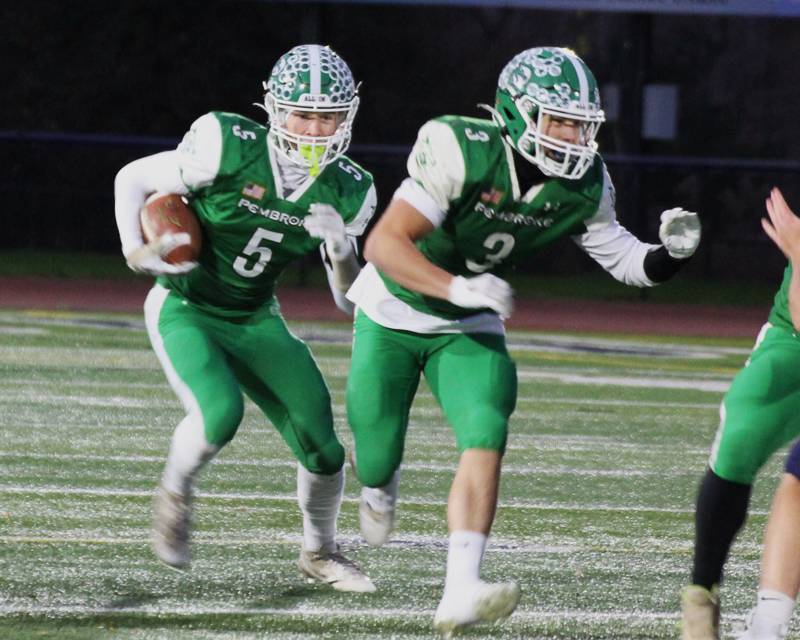 Image