Image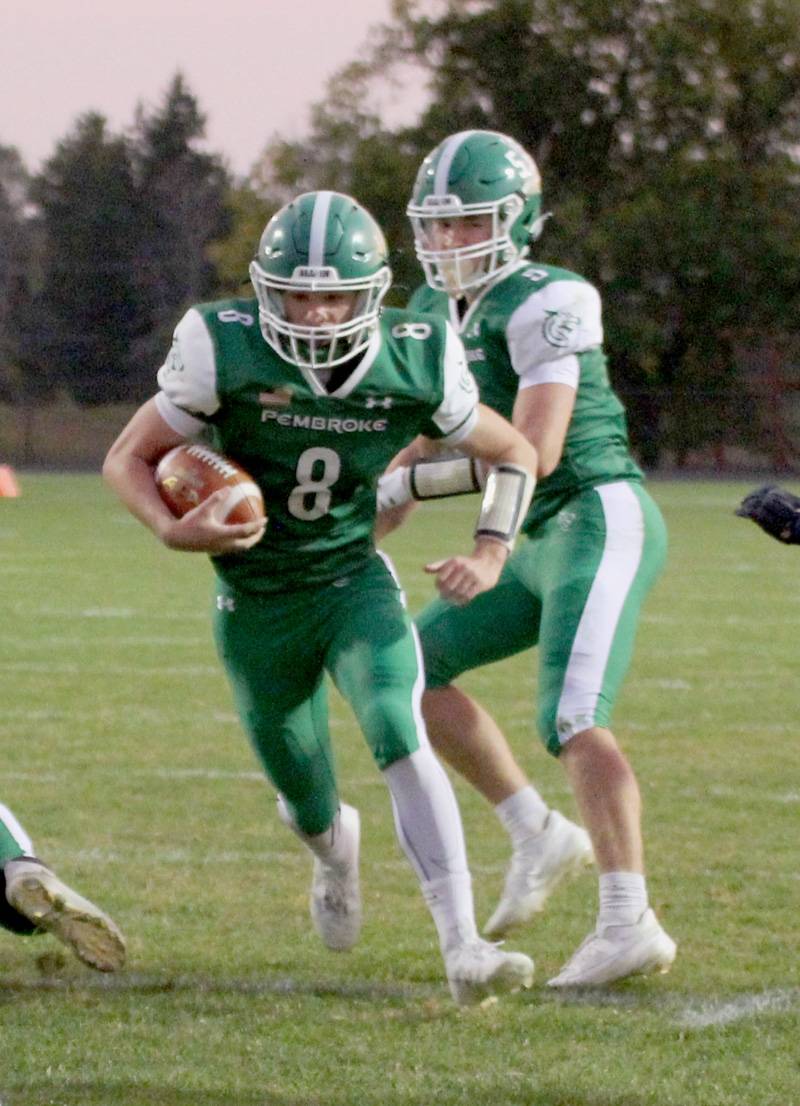 Submitted photos and information.
With a 49-16 win over Frewsburg (Section VI) on Friday, the Pembroke Dragons improved to 4-0 on the season.
The Dragons held Frewsburg scoreless until the fourth quarter.
Behind the blocking of Ben Steinberg, Jayden Mast, Jayden Bridge, Madden Perry, JJ Gabbey, Octavius Martin and Hayden Williams, Vijay Dhanda drew first blood with a 5-yard rushing TD. 
Tyson Totten rushed for 177 yards and four touchdowns on 13 carries to eclipse 1,000 yards on the season, while fullback Caleb Felski added 102 yards and one touchdown of his own on just five carries. 
Defensively the Dragons were led by Caleb Felski with nine tackles. 
Octavius Martin and Tyson Totten recorded seven each, with Landon Schoonover and Landon Suro adding five a piece. JJ Gabbey, Vijay Dhanda and Tyson Totten each had a fumble recovery, while Madden Perry had two. Tyson Totten took his recovery to the house on a 55-yard score. 
Sean Pustulka was 7-7 on extra points. The Dragons have yet to punt this season. 
Image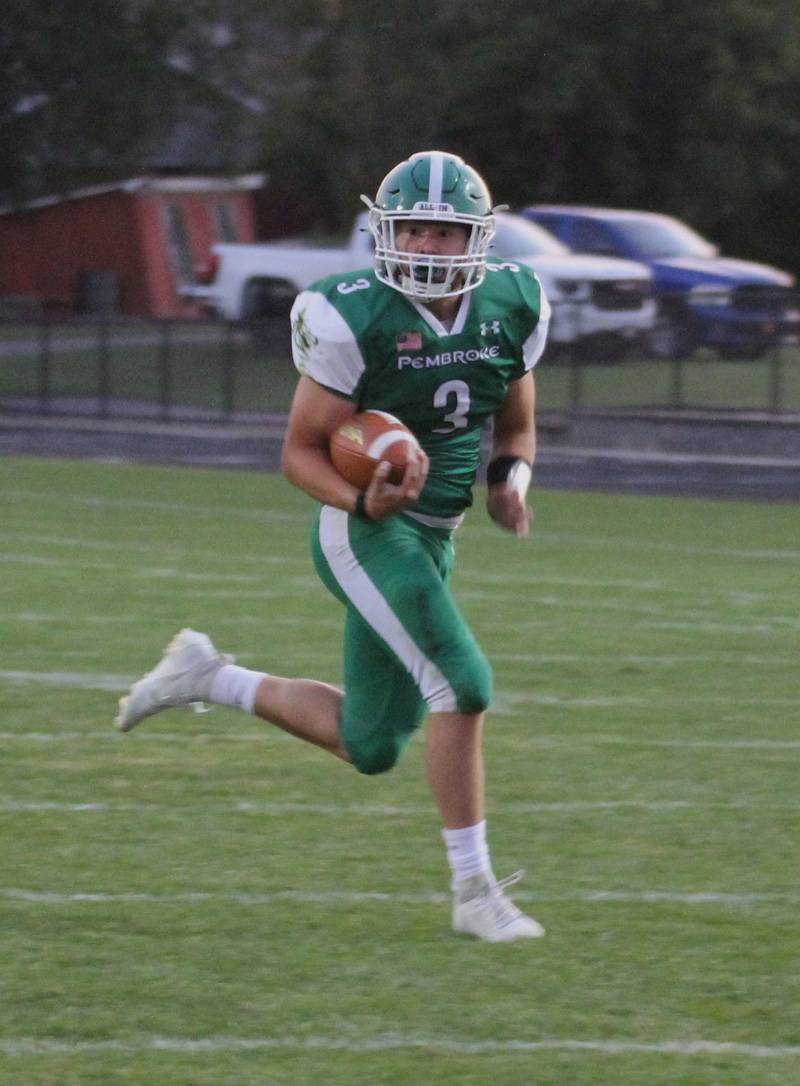 Image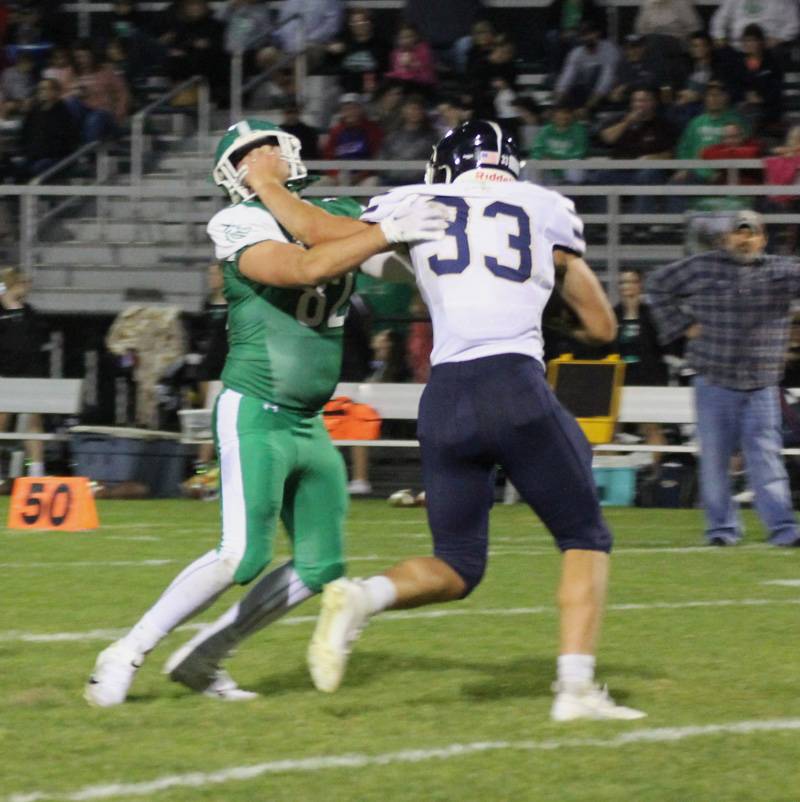 Image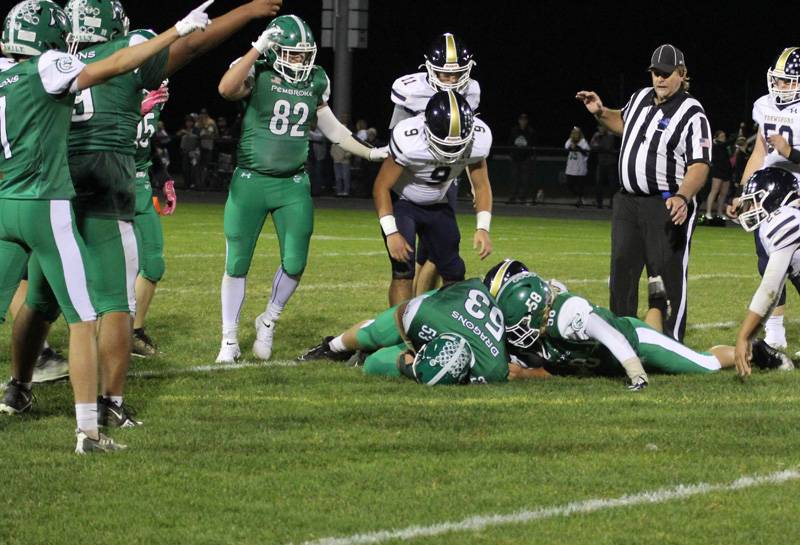 Image