May 21, 2015 - 10:10am
Batavia Blue Devils steal sectional win from Aquinas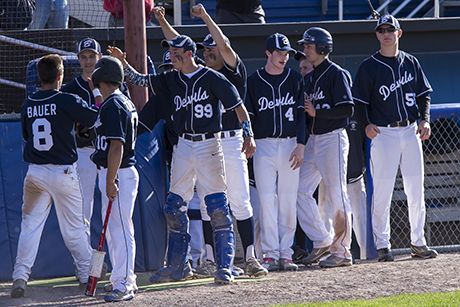 Senior Nick Bauer celebrating with his teammates after scoring the third run for the Batavia Blue Devils as they defeated Aquinas last night at Dwyer Stadium 4-0 to advance to the next round of the Section V playoffs. The first three innings left both teams scoreless on the opening night of the championship rounds.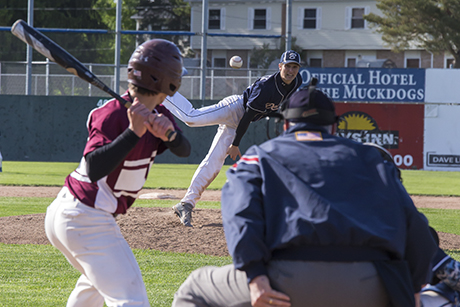 Junior Greg Mruczek pitched the first five innings and recorded four strikeouts and allowing two hits.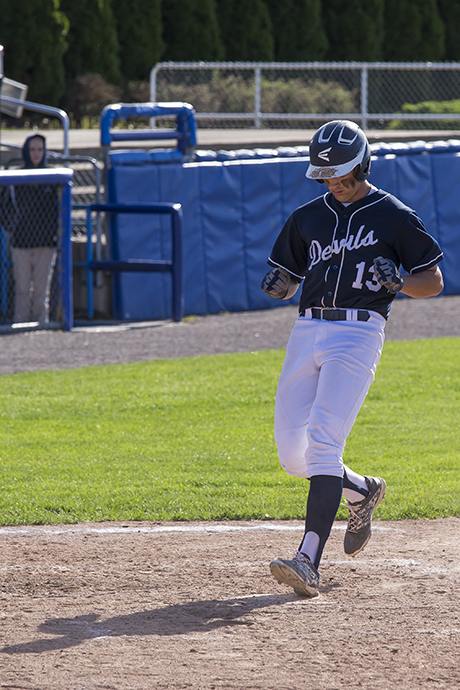 In the fourth inning, sophomore Jerry Reinhart walked and advanced on a double steal scored for the Devils. Senior Pat Wrobel drove in the run with to put the Devils up 2-0 after 4.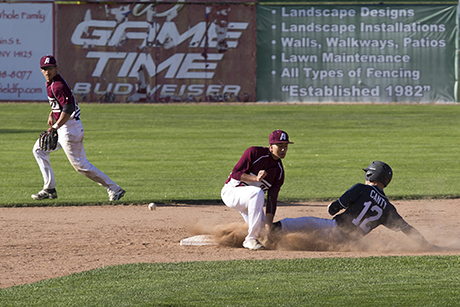 In the fifth inning Nick Bauer hit a single then stole second and third. When he crossed the plate, Batavia had their third run. Junior Alex Canty (pictured above stealing second) hit a single, stole two bases and scored on a sack fly from Junior Tyler Hale to extend the lead and eventually the final score 4-0.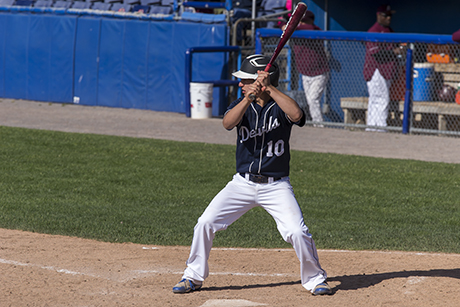 Relieving pitcher Senior Quintin Weis finished the last two innings with three strikeouts and one hit. Batavia Blue Devils record is 12-8 and will play thier next secional game this Friday at Greece Athena.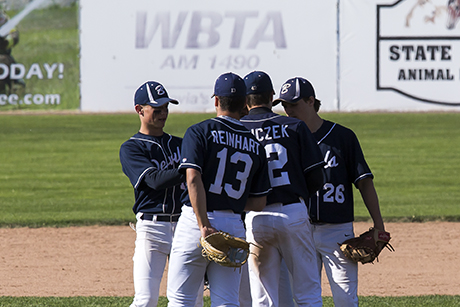 For more Photos go to: https://www.facebook.com/SteveOgnibenePhotography