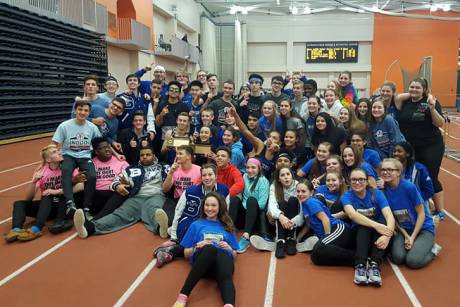 Batavia High School Indoor Track Team won the boys and girls Section V -- Class C Titles last night at Rochester Institute of Technology, Rochester.
This makes 31 sectional titles for the batavia track team and back-to-back indoor titles in the last two years.
Seniors Anthony Ray won both shot put and weight throw. Eric Davis won the 55 hurdles, Kiaya Franklin won the 300 and took third in the 600m. Kaitlin Ange took third in weight throw.
Juniors Emily Caccamise won the 1500m race walk, Briana Bromley won the 3000meters. Evan Bartz came in third in weight throw. Elizabeth Cohen took second in the pole vault and third in the 55 hurdles. Jalesa Smith took third in the long jump.
For more results click here: http://live.yentiming.com/#/results/meet/364
Photos submitted by Donna Tourville-Kabel.