Image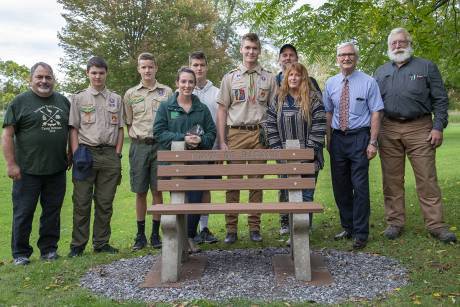 Matt Grover from Troop 6006 of the First United Presbyterian Church presented his Eagle Project to Greg Post of the Town of Batavia this past Wednesday evening at Kiwanis Park in Batavia in front of friends, family and contributors to the project.
The project started last winter with a constructed sheet metal form from scrap to pour six concrete bench legs along with wood and other materials to make three benches. They were installed on Labor Day weekend by friends, family and with the help of his scout troop.
Various area businesses in Western New York include Marlin Salmon, DDS, from Salmon Orthodontists in Batavia was a huge contributor to this project. Other contributors were Brad Veley Masonry from Varysburg, Joe's Pro Shop and Trophy's Batavia, Unidex machine shop from Warsaw, Paul from T R Goldsmith & Son Inc. in Tonawanda, and Don Anderson from the troop. 
"The project was an amazing learning experience and had endless challenges, problem solving involved but at points proved very difficult and I often had no clue how I was going to solve a specific issue, but with the help of my personal engineer and father it turned out better than I could ever imagine," Matt said, adding that "the skills I have learned in this will help me in endeavors in college, the military and the workforce."
Image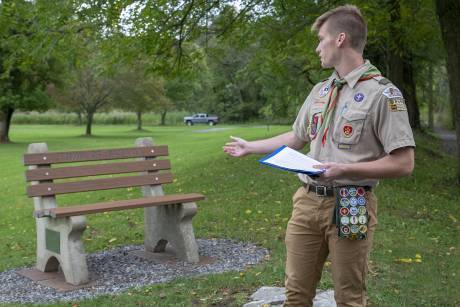 Image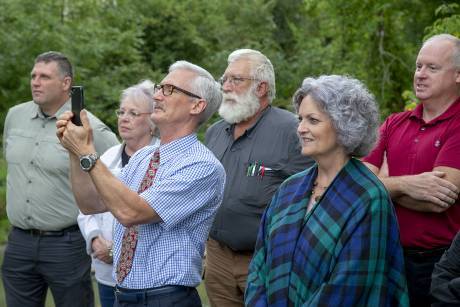 Matt presents Batavia orthodonist Marlin Salmon with a plaque.
Image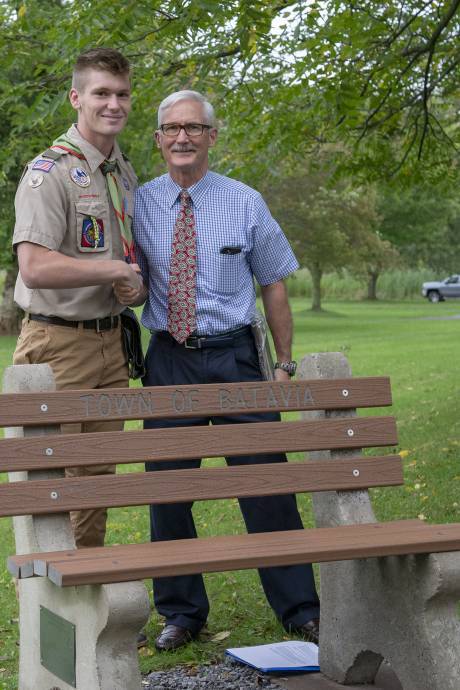 Image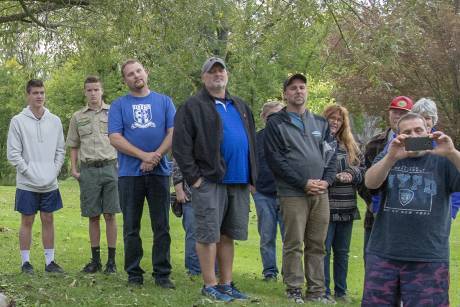 Town of Batavia Supervisor Greg Post congratulates Matt.
Image