Image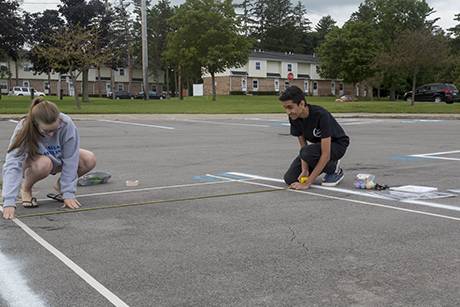 Starting today at Batavia High School, seniors started laying out the base design for their new parking spots in the student parking lot. Pictured above Mikey Lullo and Anand Patel working together preparing a spot.
High School Principal Scott Wilson (who accepted a position in Churchville-Chili starting Sept. 1st) said the students presented this as a fundraiser to our school board for seniors who were interested to be a part of something that is going around the country.
Thirty-six students have chosen to paint their spot, which costs $20, and they get preferred parking that is closer to the building. For seniors who chose the no-paint option B, they would pay $5 but be next in choice of the parking lot and the remaining spots would be no charge for seniors or juniors.
Donating paint was local business Mosman Wallpaper & Paint. The project will continue through the weekend into next week.
Image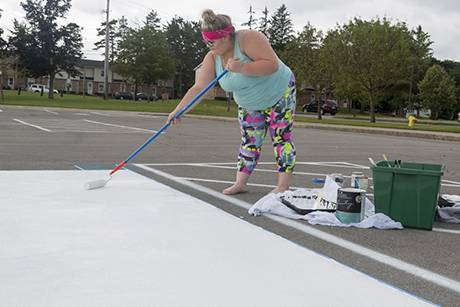 Tanner Kolb laying down a base coat of paint.
Image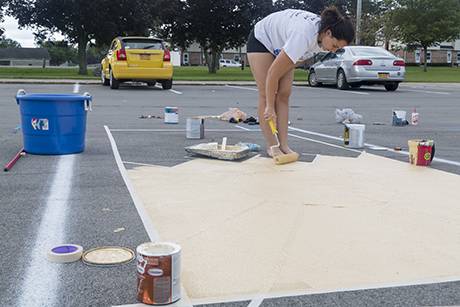 Alaina Bowman is in the early stages of her scenic theme that will include sun, mountains, ocean.
Image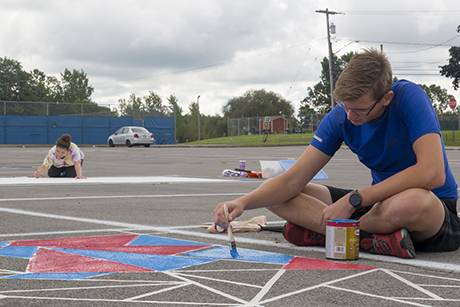 Seniors Makayla Oderkirk and Joe Marchese working on painting their parking spots.