August 20, 2016 - 11:06am
Photos: Don Carroll 5K Race 2016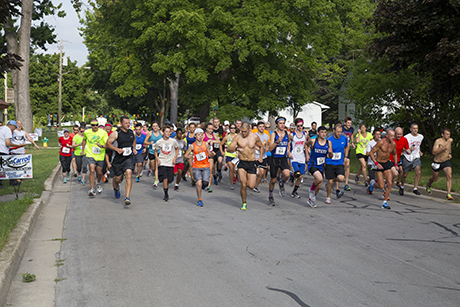 The 35th Annual Donald R. Carroll Toys for Kids 5K Run/Fun Walk was this morning at a new starting point Kibbe Park on Oakland Street Batavia. 
Many local sponsors helped support the event, Beth and Brian Kemp of T-Shirts Etc. were directors of today's race.
There were 72 participants. The winner was Eric Boyce pictured below with a time of 17.50. Other top-five finishers are: second place -- Zak Jantki, 18:05; third place --Mike Richenburg, 18:08; fourth place -- Kevin Sheehan, 18:15; and fifth place -- Andy Cowan 19:22.
Top woman was Kimberly Mills, with a time of 19:44.