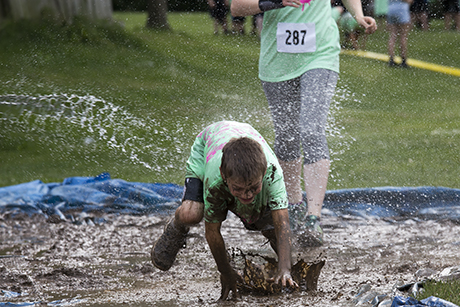 Have you heard of Dirty Girl? How about Tough Mudder? Well, the second annual John Kennedy School "Sons and Mudders" event kicked off last night. More than 300 sons and moms participated in the half-mile obstacle course. Some of the course events consists of sprinklers, tug-of-war, slip-'n'-slide to name a few, but most of the entertainment happens when they go through the mud crawl, said Allision Chua who is co-chair of tonight's event.
David Chua came up with the "Sons and Mudders" name last year when they had 225 participants.
"It's to promote and improve fitness for all age levels and to have some fun with our sons," said Allision Chua. "We have our annual father-daughter dance in February and our JK parent group got together to come up with some ideas with Jennifer Houseknecht who co-chaired the event last year and thought this would be a big hit and tonight showed it."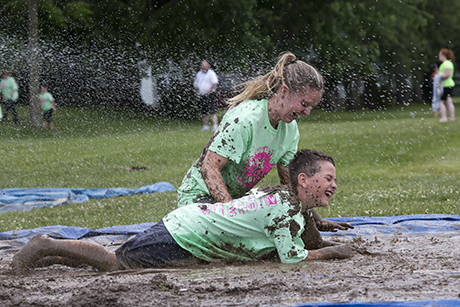 Three different time slots were broken up by grades from second to fourth to accommodate everyone.
Allison said, "We could not do it without our sponsors."
Muller Quaker, donated the yogurt and Artic Refrigeration, the ice and water for after each group finished. 
T-Shirts Etc. printed the shirts and nearly 30 local businesses donated toward the costs of the event.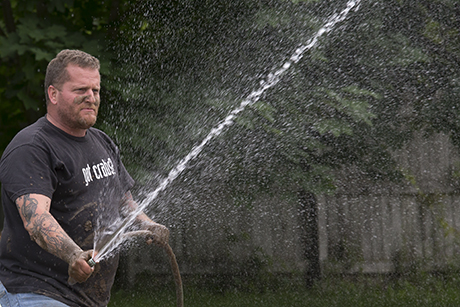 Dave Fisher runs the "Mud Crawl" and if you don't get mud on you, he makes sure you do. AD Call & Sons helped with the covering costs for the dirt used for the event.
For more photos and to purchase go to: Steve Ognibene Photography