August 27, 2017 - 1:59pm
Photos: Green Day packs a high-energy performance at Darien Lake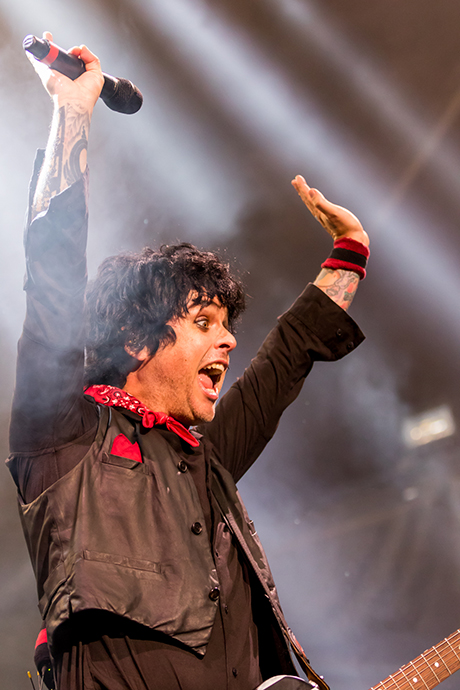 Punk rock band Green Day, along with special guest Catfish and the Bottlemen, performed last evening at Darien Lake Performing Arts Center in front of a nearly sold-out, jumping crowd. The band is on their Revolution Radio Tour opening with "Know Your Enemy," during which they asked a fan to join them on stage.
Billy Joe Armstrong and his head-spinning members have not lost the beat of their multi-decade followers, who continued to shake the venue to new levels. The explosive pyrotechnics of white and orange sparks heated up the zoo of many faces to be entertained.
The crowd was outspoken for singing lyrics of songs like "Welcome to Paradise," "American Idiot," "21 Guns" and "Good Riddance." The two-plus hours fueled an energetic night for all who attended.