December 2, 2017 - 10:05am
Photos: 'Sally Cotter and the Censored Stone'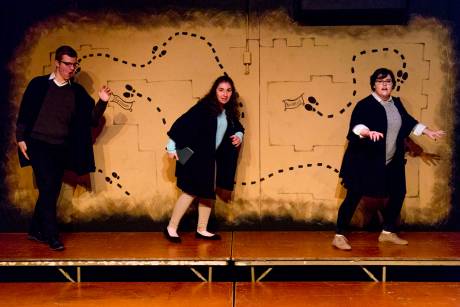 Opening night of "Sally Cotter and the Censored Stone" SOLD OUT its first performance at Batavia High School last evening. Students from the Drama Club performed their 16th annual show and had the crowd laughing and on their toes throughout the performance.
Director Caryn Leigh Wood has worked with many students but this was challenging, especially toward the finale. Sorrow was still resonating for the cast, who lost a former BHS student, Tori Nigro, in a sudden accident last week. 
The Drama Club ended the performance with a tribute honoring the memory of Tori.
There are two remaining shows, tonight at 7:30 and a matinee tomorrow at 2 o'clock. Tickets are $8, and $6 for students and seniors.
For more photos go to: http://steveognibenephotography.zenfolio.com/p419033762