August 24, 2016 - 9:39am
Photos: ZZ Top and Randy Bachman at Darien PAC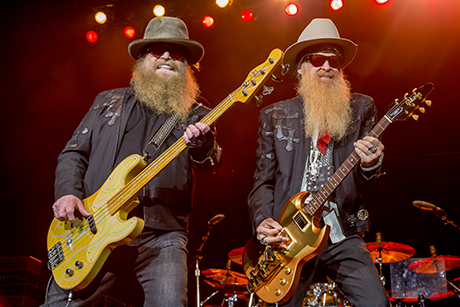 National recording artists and rock band ZZ Top performed last night, headlining three concerts in one week at Darien Lake Performing Arts Center. They played many greatest hits off their 15-album career like "Legs," "Rough Boy," "Cheap Sunglasses," "Tush" and "La Grange."
Over 45-plus years of the band's success has also included TV and films early in 1990s as they appeared in the movies "Back to the Future Part III" and "Mother Goose Rock N Rhyme."  Very popular in the 1980s, they won three music video awards for "Legs," "Sharp Dressed Man" and "Rough Boy."
Earlier this month, Gregg Allman cancelled the remainder of his solo and U.S. tour with ZZ Top due to serious health issues, so Randy Bachman and his band opened for ZZ Top. 
The former lead guitarist of The Guess Who and Bachman-Turner Overdrive from the 1960s and '70s played some classics like "No Sugar Tonight," "American Woman," "You Ain't Seen Nothing Yet" and "Takin' Care of Business."
Also opening was Jonny Two Bags from Social Distortion who performed a 30-minute set.   
Tonight's concert is pop / punk rock band Blink 182 and Friday's performance is American bro-country duo Florida Georgia Line, both starting at 7 p.m.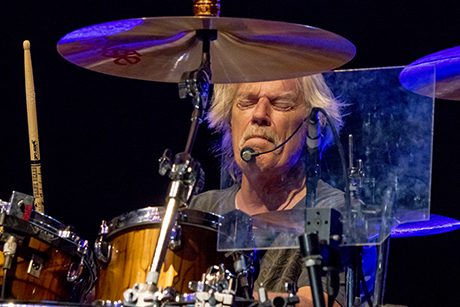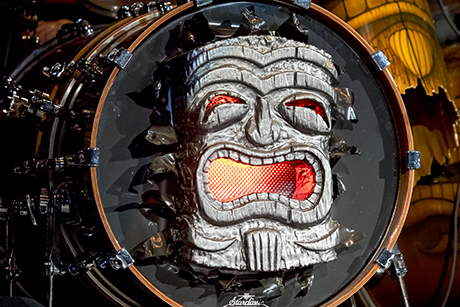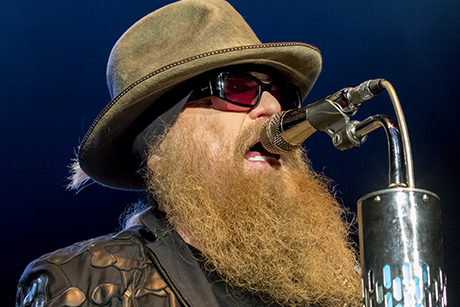 Randy Bachman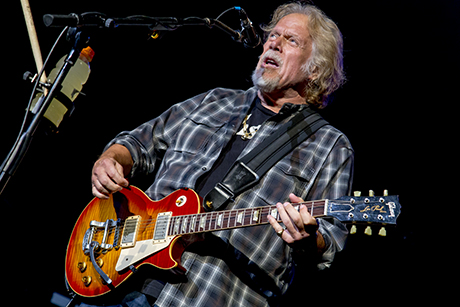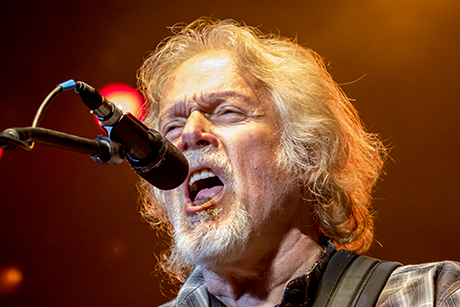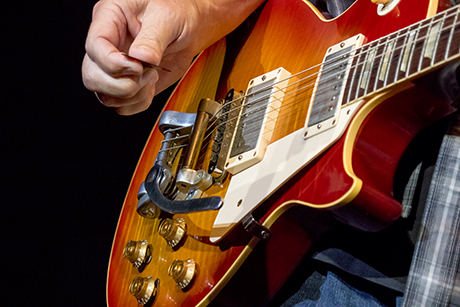 August 24, 2016 - 12:18pm
#1
Speaking of ZZ Top, back around '73 (or, maybe it was '74 - sorry, my memory from that time period tends to be just a tad foggy), I and three friends went to a concert at the college in Cortland, NY.
Of course, the main reason we went was to see the "headlining" band, Deep Purple. Their song, "Smoke on the Water", was near the apex of it's success.
They had erected a stage at one end of the college's newly-installed track field (I DO remember some guy with a microphone telling people (later on) to "Stay off the field", because it was "$60,000-worth" of some new stuff called AstroTurf. Yeah, like THAT meant something to a couple thousand-plus, drug-infused people. Let alone, people that had been sitting on hard, outdoor bleachers.
Well, some guy at the beginning came out and said Deep Purple had just arrived, and was unloading their equipment. Then he said, "Meanwhile, how about a big hand for a new, up-and-coming band out if Texas. Let's hear it for ZZ Top!"
Well, THAT didn't go over very well. Two thousand people didn't go there to hear some no-name, rinky-dink, backwater band. I DO remember hearing a couple thousand people screaming, "BOO! BOO-O-O!"
But, then, that (basically) unheard of band started playing. And, they were GOOD! And, people started yelling, "Yeah! Hell Yeah!" And clapping. And whistling. (Of course they were good. They were ZZ Top. - We'd just never heard of them.)
Right towards the end of ZZ Top's set, it started to sprinkle. Nothing major. The kind of sprinkle you could stand in for an hour, and still not be completely soaked.
Well, ZZ Top finished their set. Then the guy with the microphone came out and said Deep Purple was just waiting for the "rain" to stop, and then they'd be out. He said, "They just don't want to be electrocuted".
Well, there was some "mild" grumbling from the crowd, but, all-in-all, I think they pretty much understood it. After another 15 minutes or so of sitting in the light sprinkle, with no sign of Deep Purple coming out, people started yelling, "Deep Purple! Deep Purple! Deep Purple!" That went on for probably 10 minutes or so. Then, several hundred "crazed" druggies started across the AstroTurf.
The guy with the microphone told them that Deep Purple was ready, but, they had to return to their seats before the band would come out. So, amazingly, everyone went back to the bleachers. And waited. And waited. And waited.
After another 15 minutes or so, the guy with the microphone announced that, because of the "rain", Deep Purple had decided that it was too dangerous to play, and that they had left 20 minutes earlier.
The four of us sat in the bleachers, still being drizzled on by that light sprinkle, and watched a couple hundred idiots tear up the AstroTurf, the stage, and, Billy Preston's organ (I'm assuming he was gonna be the closing act. Not sure, because we never saw him.)
Well, that was my introduction to ZZ Top. I liked them the first time I heard them, and still do.